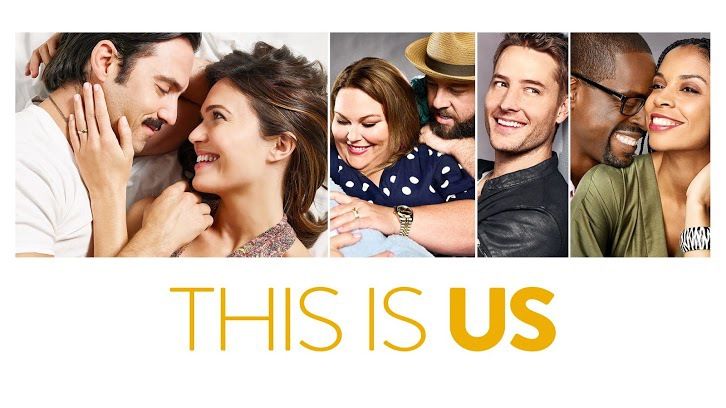 ---
Disclaimer
Please note that the views and opinions expressed in this article are those of the authors and do not necessarily reflect the official policy or position of SpoilerTV.
[OPINION] - This is Us and Why We Love You
What is it about This is Us that we keep coming back knowing it's a kick in the gut emotionally every time?
I came up with this idea last year, but after watching Season 3, I'm glad I waited.
It's Tuesday night and the TV is tuned to NBC. It's
THIS IS US
. Get ready to cry, laugh, yell at the TV, say to yourself 'No that so did not just happen'.
It's all too much, but not enough. How can I know this? Cause I keep coming back every week.
Brilliant storytelling makes you feel, become invested in the lives and stories unfolding before your eyes.
That is
This is Us
.
I'm invested. Into the brilliant writing, flawed performances of a talented cast and even the soundtrack that says so much without dialogue. These moving parts combine into a storytelling experience that simply makes you feel.
This is Us lets you tag along for the journey that is the life of the Pearson's family including their extended family and friends.
From the young children actors, young adult and grown-up actors all playing the same characters over three decades seamlessly. To where you forget it's one character being played by multiple actors and actresses of different ages.
To Jack, Rebecca, Kate, Kevin and Randall...
To Beth, Miguel, Toby, William and the three girls playing Randall and Beth's daughters.
And now we have Jack's brother Nicky played by two amazing actors.
Michael Angarano and Griffin Dunne simply add even more layers of textures to the mosaic that is
This is Us
.
The storytelling isn't always perfect. But you forgive them their little lapses in judgment cause it still made you question, think, emote.
The Vietnam storytelling has been just as powerful as Randall's breakdown, or when you realized that Jack Pearson played by the brilliant, in his subtle manner, Milo Ventimiglia was dead which blew your mind at that devastating loss. Or when you finally learn how Jack dies, wow.
That scene where Jack decides to turn right toward his wife and children and away from his brother he's always protected was powerful. Especially when his son Kevin finally turns left back to his Uncle Nicky at the exact same spot as Jack all those years past. The first scene with Jack had no dialogue, simply a soundtrack playing in the background helped make the scene more. But it was the second scene that made you go "Yes! Finally." When Kevin does what his father couldn't. Each scene is good on their own, but the combination of both scenes...
That is the definition of brilliant storytelling.
So, yes, I will cry, laugh, and yell every time as This is Us shares more of its secrets. I will keep coming back for more. Will you?
Below is a hodgepodge of photos from the past 3 seasons of This is Us.