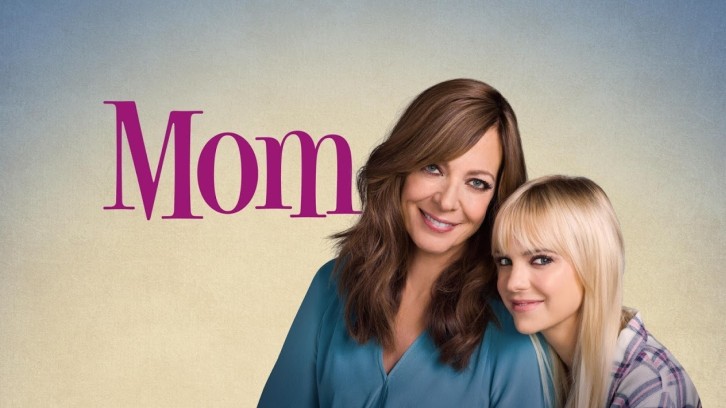 It's Valentine's Day on Mom and unsurprisingly, things go sideways when the girls try and celebrate the special occasion.

Everyone but Bonnie and Christy has big plans. Wendy's scrubbing in on a transplant - a woman's getting a new heart on Valentine's Day! Tammy's riding shotgun with her boyfriend Yuri the Uber driver on one of the most profitable business nights of the year. Jill's going on her first date with Andy. (She's hoping to finally get to ride in the front of a police car instead of the back!) Marjorie's having a big night in with takeout and Notting Hill. But, Adam has to work and Christy's dateless, so Bonnie suggests they spend the holiday together.

That night, Marjorie and the cats settle in for movie night. But her quiet night doesn't last long before the phone starts ringing off the hook. First, there's Tammy. She thinks Yuri might want to do the deed in between pickups and after 7 years in prison, she's...well...freaked out. Marjorie tells her that if she doesn't feel like she's ready, she can just tell Yuri that. On to Notting Hill, right?


Nope. Wendy's next - just calling to make sure Marjorie doesn't feel too lonely before she heads into surgery. She assures Wendy she's fine and then begins to go back to Notting Hill. Nope! Jill shows up. She was having a great date with Andy with she ran into one of her ritzy bitchy friends from the club. Scared she'd be judged for dating "Andy the beer drinking cop" and not some white-collar millionaire, she lied and said that she and Andy aren't dating. He heard her and went home. Marjorie tells her that it doesn't sound like her friends at the club are really friends worth keeping.

And just when it seems like everyone's out of Marjorie's hair, Bonnie calls her up! Christy said that Bonnie and her crappy parenting are the reason she's never fallen in love. Bonnie responds by telling her that she'll forever be alone because nothing is good enough for her. Marjorie advises Bonnie that telling someone they will be forever alone isn't the best idea and that she needs to try actually listening to what Christy has to say.

Armed with Marjorie's sage wisdom, the girls head out to make things right. Tammy decides she's ready to take the next step with Yuri and the two have a "soul-touching" experience in the Uber car. Bonnie apologizes to Christy for saying that she's going to end up alone and asks her to tell her why she thinks it's her fault she's never been in a good relationship. Christy says that she never saw a healthy relationship growing up because Bonnie was always bringing home different guys and none of them ever stayed around. Bonnie admits that she was a horrible role model when it came to relationships while Christy was growing up. Christy admits that she needs to let go of the past and stop dredging up bad memories. Jill goes to apologize to Andy but he tells her he only wants to be with someone who's proud to be with him "no matter who's looking."


Finally, the girls gather at Marjorie's house to recount the events of the night and poor Marjorie never does get to finish
Notting Hill
!
Random Thoughts:
-The free souffle proposal was too funny!
-Marjorie has the funniest looking cats!
-Best line of the night goes to Bonnie when talking about being in the Peace Corp. "It was a good way to cross international borders without many questions and a couple of villages got water so..." Only Bonnie ya'll!
Do you think Jill and Andy are really done? Let me know below!