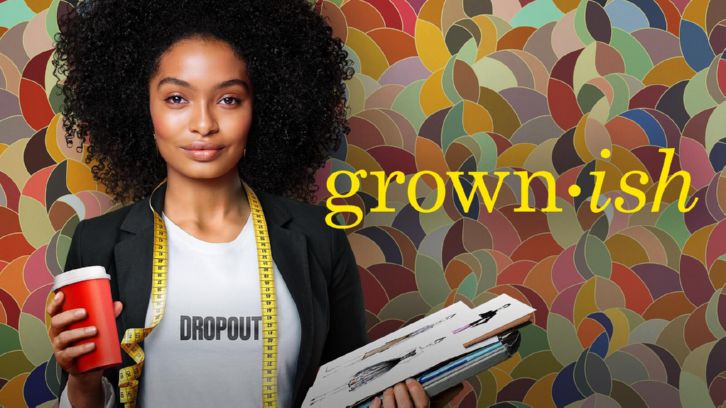 I am very excited for people to see this next episode of "Grown-ish". I know I say that every time, but this, in my opinion, is one of the strongest episodes they've had so far. In terms of acting, everyone on the cast brings their A-game; in terms of writing, it's all intertwined so that the audience has the chance to form an opinion, or simply allow people to hear other thoughts on the matter.


Do you remember Cash Mooney? Zoey's ex boyfriend? CAlU's super athlete and star on the rise? Well, he's the center of attention this week and not for something that you would call pleasant. This week, "
Grown-ish
" tackles the topic of consent, something that we don't see very often discussed on television. Not tackled or represented, discussed. Because Zoey and her crew spend the majority of the time talking about their different (yes, different!) take on what it means and how someone else can feel about it.
As I said, Cash Mooney finds himself in a very difficult situation, one that makes campus implement something called "Enthusiastic Sober Consent". I'll leave the explanation of this policy to Zoey.
The majority of the episode is centered on the debate over this new rule that the administration has put in motion. The discussion is pretty lively, everyone bringing their different points of view to the topic. I'm not going to say who says what, because those are the most interesting parts of the debate.
I can't wait to hear your thoughts on this episode. It feels very different from the others and it certainly feels different from any other episode of TV I've seen in a long time. Debate is necessary in these times, maybe more than ever, and to see that on a TV show is refreshing but also important. When TV does something meaningful, it moves minds and creates cultural understanding.
The topic tackled in this episode is so relevant right now, we need to be talking about it more. I am so glad that "
Grown-ish
" is giving the audience this much needed conversation.
Favorite line
:
Ana: "
First off, it's "May I?". Nothing's a bigger boner killer than bad grammar
".
So, what do you guys think is "Enthusiastic Sober Consent?". Let me know in the comments below!
"Grown-ish" airs on Wednesday on Freeform
.