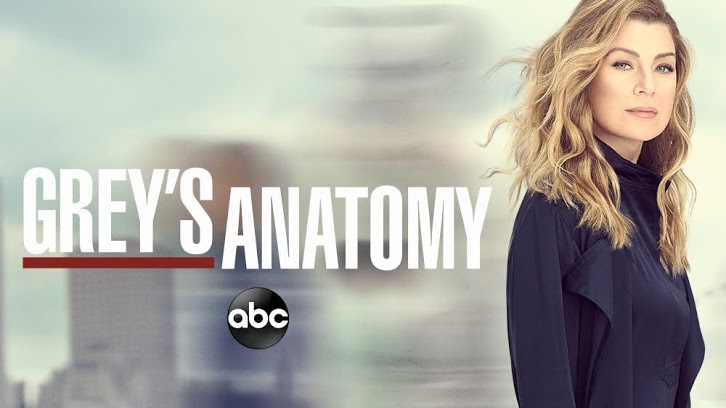 Grey`s 13th episode of their 15th season was a sweet rollercoaster and since the show returned from the midseason break it is delivering week after week and exploiting every story they are finally playing out. The episode directed by Kevin McKidd didn`t stop for a second and with great pacing, quirky lines and big but dosed emotions delivered a great hour of television.

Putting two great actors like Kim Raver and Greg Germann into one scene is a treat, having them share a relationship is a treasure. The chemistry between them and the energy they spread on the screen is simply captivating. Bringing a pregnant Teddy into the scene was bound for a lot of drama, instead, the writers balanced it out while giving both Teddy and Owen other storylines where they find each other in their current roles. The parallels drawn between the patient and the males in her life played very well out showing the prospect of having a healthy relationship with Owen was possible. Owen and Teddy go such a long way and the understanding between friends can be not better but slightly more profound between friends than partners. Teddy opening herself up to Tom and giving them a shot was a precious moment, cause Kim Raver`s eyes are so full of hope and sincerity that I bought every syllable she spoke.


Owen meanwhile had to handle a lot as Britney`s parents entered the picture. And while Grey`s can be not so subtle with its analogies, Kevin McKidd really deliverd emotionally. His mimic, his body posture, his whole energy changed with the moment Brintey`s parents entered the picture. What I appreciated with how this story is playing out that yeah there is tension and fights it doesn`t feel pushy and unfolds on an authentic relatable level. The drama between Owen and Amelia won`t be slowing down for sure and the pressure will raise with Britney`s parents meddling.
My heart broke for Amelia when the Dickinsons used her confession as a way to justify taking Leo from Owen. It was such a great scene between Carol, played by Dirty Dancing`s Jennifer Grey, was really impressionable. I assume down the line she will be the one to give Owen and Amelia a shot with Leo.
Meanwhile, this was the first time in a while that Maggie`s story really brought it in. The quirky, socially awkward but still fantastic Maggie is what I was missing for quite some time. This focus on Maggie and her past and "handling" this case and bully just got me going. Kelly McCreary really shone through this episode and the whole development provided in this episode was a pleasure to watch. Even zoning out Meredith was hilarious, while Meredith squirmed around her.
Meredith and DeLuca`s "relationship" was slowly progressing and the chemistry between the two of them works really well on screen. Andrew giving her the naughty eye and Meredith`s reaction to it was hilarious to watch. It feels awkward seeing Meredith with him, after the epic romance with Derek and the fiery broken-souls match with Nathan it doesn`t feel serious enough. I want Meredith to find love but I need it to be big, breathtaking and sweeping Mer and me of the floor. As for Andrew, it is obvious Giacomo is enjoying the material and focus his character is getting. I am glad for him cause before he was a pretty much redundant character.
Last but not least I enjoy the small character moments Alex is getting through the season. Him standing up to Bailey and fighting for his job was great. Bailey giving him accolades for being the badass he is was a nice shoutout. Miranda finally getting her stuff together is sweet and I do hope she gets to do some juicy stuff further down the line.
What are your thoughts on the newest outing of Grey`s Anatomy? Do you enjoy how the story is unfolding? What are your hopes for the reminder of the season? Sound of in the comment section below and vote in the Poll.