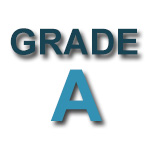 Doom Patrol
is absolutely absurd. It's wacky. It's darkly hilarious. Most of all, Doom Patrol is a wonderfully crazy, meta, delight. It's unlike any other superhero show currently on the air, it's unlike any superhero movie created in the last decade. It is a new take on the superhero genre, one that is begging to be pushed into new territory and
Doom Patrol
accomplishes just that.
In fact, it's been fantastic to see 2019 coming in strong with the unconventional superhero stories. With
Deadly Class
,
The Umbrella Academy
, and the upcoming
Watchmen
series, it feels like we're entering a new era of heroes and villains before fatigue can settle in.
Photo Credit: Quantrell D. Colbert / 2018 Warner Bros.
The opening hour of
Doom Patrol
does follow the traditional origin story set-up, but it has so much surprising emotional depth, compounded with stunning visual effects (the opening credits sequence alone is an exquisite piece of art direction), and colors! So many wonderful palettes and warm tones drenching the rich and lush playground for the characters to play in. Thank you DC for the welcome tonal shift.
First we meet Cliff Steele, played by a forlorn and empathetic Brendan Fraser in one of his better roles to date. Cliff becomes Robotman after he is involved in a tragic car accident, one that decapitates his wife and mostly kills him. The only salvageable part is his brain which is harvested by Dr. Niles Caulder (Timothy Dalton). We're lead to believe the crash killed Cliff's daughter too but by episode's end we discover this was actually a lie told by Caulder to protect Cliff and Clara is believed to be the sole survivor of the Steele family.
Photo Credit: Jace Downs / 2018 Warner Bros.
Caulder fills the show's Professor X role. He is a brilliant doctor and an engineer. His life's mission has to been to try and heal people doctor's reject and give them new lives. Although to varying degrees of success since almost every person at Doom Manor is suffering from something that many would view as grotesque.
Rita Farr (April Bowlby) is an excellent example of this. Once a famous film actress in the '50s, everything changed for Rita when she fell into a river while shooting a movie in Africa and came into contact with a strange radioactive energy. Since then, her body spontaneously begins to melt off her face, and reduces her to a giant blob. While usually Rita is able to keep herself intact, she is not in complete control of her body and with no bones or organs standing in her way, the mold slips at times and reveals her true form.
Photo Credit: Jace Downs / 2018
Warner Bros
Other members of the Doom Patrol are Jane, who is played by Diane Guerrero, and she is incredible in perhaps one of the most difficult roles on the show. Jane has 64 distinct personalities and each one has a unique superpower. In this episode we meet Jane, the Hangman's Daughter, and the bold, edgy Hammerhead.
Matt Bomer plays Negative Man, formerly a gay airplane pilot who flew through some kind of radioactive material in space and crashed. He was able to survive by harnessing the energy and though his skin was burned to a crisp (he is forced to keep his entire body wrapped like a mummy at all times) he might be one of the most well-adjusted of the group. Although he also doesn't have control over his abilities.
In terms of the overall journey, we don't learn much yet in the first episode. But we do get to see the gang wreak havoc in town when they dismiss Caulder's orders to stay at the manor while he's out of town and instead take a bus down main street.
Jane and Robotman begin to bond while Rita relives her glory days vicariously through a diner waitress that remembers watching Farr's films with her father. But when the waitress says something upsetting, Rita loses control and devolves into a giant blob that rolls down Main Street, causing chaos and destruction. Robotman is able to stop her by literally ripping a piece of the road from the ground and using it like a barricade, but not before Negative Man also has an incident and releases energy down the street.
Photo Credit: Jace Downs / 2018 Warner Bros
Leaving the place devastated, burning, and many citizens in hysterics, the Doom Patrol retreats. Caulder is livid with them for disobeying his orders. Especially as now that they've been revealed on the news, his enemies can find them. Particularly Mr. Nobody, who has been narrating the entirety of the episode with distinct fourth-wall breakage.
We catch a glimpse of Alan Tudyk as Mr. Nobody in the beginning, where we learn of his origins and the amount of money he paid to a Nazi doctor to turn him into something extraordinary, and then once more in his mutated form at the end. He opens up a portal of some kind in the middle of the road and the entire fabric of reality and Doom Patrol's finely chiseled landscape begins to disintegrate.
This is a show I will truly be excited to wait for on a weekly basis!
A new episode of Doom Patrol titled "Donkey Patrol" airs February 22nd on the DC Universe app.