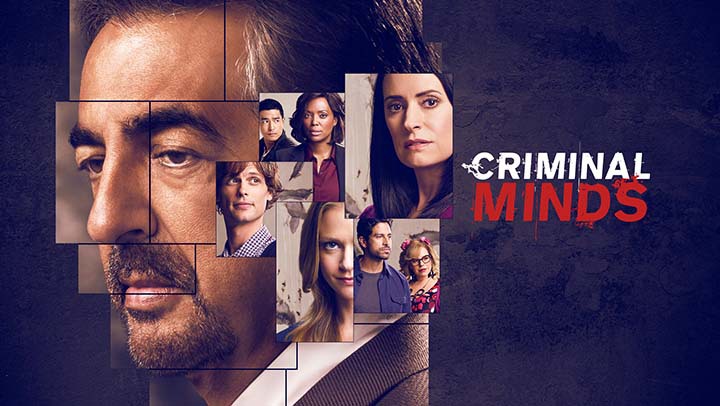 Season finale time, everyone! That sure snuck up on us fast, didn't it?

It's hard to really do much of a recap of the events leading up to this finale, because, with the exception of Rossi's recent obsession with the Lynch case, there hasn't been a lot of professional drama involving the team lately, and as a result, there really isn't much weighing on the team's minds as this finale begins. In some ways, though, I think that's a good thing, because it keeps the focus solely on the events of this episode, without needing to weigh us down with references to past cases or unsubs or things of that sort.

I know you guys are no doubt expecting a dramatic episode, as that's how this show and its finales tend to roll. And indeed, in true "Criminal Minds" fashion, this epsisode is action-packed, as the team heads to Los Angeles to investigate a series of shootings. Things become complicated quickly, however, when Reid and JJ are taken hostage. The professional and personal drama only increases from there, as we've got two other storylines to juggle alongside the case.

One particularly intriguing aspect, which was hinted at in the promo and has been mentioned in recent articles about the episode, involves JJ confessing some sort of deep, dark secret to Reid. Obviously I cannot divulge the specifics of that conversation, but I will gladly hear your thoughts on what you think it could be, no matter how likely or unlikely.

And that's not all! On the happier side of the coin, Rossi and Krystall are getting married! The balance between the focus on the case and the wedding does, to me, feel a bit uneven, but it's still a nice, welcome contrast to the other things that happen throughout the episode. Especially since we do get a few of the team's loved ones attending the ceremony, including Rossi's daughter Joy, and we get to see the team cut loose and have a bit of fun.

As for the case itself, in some ways,, it feels a bit tame compared to some of the more memorable case that the team's dealt with in past season finales. That said, though, there's a couple good little twists and turns throughout that keep things moving, and the interaction between the unsub and JJ makes for some tense back and forth as well. Also, for those who take issue with Reid constantly being put in danger, I think you'll be interested in how he handles things this go-round.

So, yeah. Whew. Quite a lot to deal with here, for sure, but I think there will be something about at least one, if not all, of the major storylines for viewers to enjoy. Other fun tidbits from the episode involve a team member giving an entertaining toast at the wedding, and a team member who is not Reid winning a poker game! We also have a legendary singer guest-starring in this episode, but in a way you wouldn't expect.

Also, somebody announces they're pregnant!

And honestly, that's really about all the more I think I can say about this episode. I trust, however, that it will inspire the same kind of intense, detailed discussion that we've seen with prior season finales, and give us something interesting to focus on going into the show's final season.

The season finale of "Criminal Minds" airs Wednesday, February 6th, at 10 pm eastern on CBS.