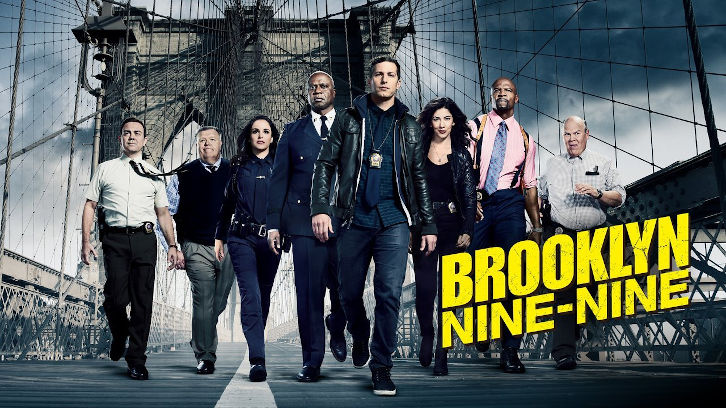 This week on
Brooklyn Nine-Nine,
things get painfully real.
In the #MeToo era, it was only a matter of time before the writers decided to tackle the difficult subject — and they did so beautifully. As a woman, this episode was all too real and presented some hard truths to swallow. The episode title — "He Said, She Said" — might give you a little insight. There's some really deep moments that make you forget that this is a comedy and you'll feel all the feelings for some of the characters involved. It's certainly a hard watch, but definitely worth it.
But do not worry — the show keeps its top notch comedy throughout the episode!
The side plot involves Captain Holt and a certain old arch nemesis (and I'm not exaggerating when I say old). The news of his death does not fool Captain Holt for a second. As Terry and Charles help him look through the evidence, Holt comes to terms with the fact that his glory days might be over.
DIALOGUE TEASES
"There's a finance guy with a broken dong?"
"Thanks, Sergeant, that's a nice thought — for an idiot to have."
"The system's as broken as Seth's dong."
"I just don't think that men understand how different everything is for us."
"This is how people get tempted by the Devil. I see what you're up to, platter of tiny quiches!"
Don't miss Brooklyn Nine-Nine this Thursday, February 28th @ 9:00 PM EST on NBC!