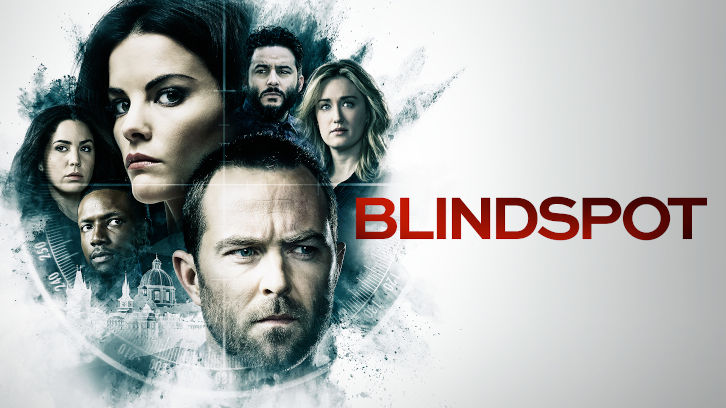 This season of Blindspot continues surprise. The writers have really put an importance on stepping away from their traditional tattoo solving agenda, and "Careless Whisperer" was no exception. The team gets to Long Island, on Rich's hunch, to investigate the murder of a best-selling author. His intuition that his death is connected to the team is proven right when they find the victim's unfinished manuscript in which they are the main characters.

The audience was shown, rather than told, how the characters were portrayed in the book. Snippets of the book were sprinkled all over the episode. Winston Pear was not so far from reality in his interpretation of the characters, but they were caricatures of themselves. This episode somehow reminded me of the "The Breakfast Club" episode from way back. The team came to the conclusion that the author had been talking with someone inside their department, since he had so much of the details right. It wasn't difficult to deduce who the careless whisperer was. It was one of the only times that the main characters had any interactions with another person in the office. Of course it was going to be Brianna. It was a good thing the team did not dwell on this mystery for too long either. It would have been tedious to watch.

The best-selling author, whom Kurt is a super fan of, was going to expose a serial killer in his Inked to Death. The manuscript they find is incomplete, so they must follow Winston's reasoning and read the book to try to uncover the truth.


"The perfect mystery needed the perfect crime solving team." -Ronnie
Just like in the book, Brianna is the one that gives the team the final clue they need to uncover the truth. The serial killer could be a woman. With this information, the team manages to zero in on the murderer, but not before a blind Jane gets herself kidnapped by said psychopath.
Jane's condition is getting worse. She has all her memories back, and some, but the Zip is still killing her. To track her vitals, Patterson gives her a health monitor watch that she wears in the field. As the episode progresses so do Jane's symptoms. It's no longer only migraines. It's her ears. It's her eyes. She keeps hearing ear piercing noises, always at the worst possible time. The light hurts her eyes, and she can't seem to be able to concentrate on the manuscript. After arriving in Long Island to retrieve the type writer ribbon with Rich, she starts losing her eye sight. When Rich leaves her alone for a few moments, Jane gets abducted by The Ripper, who thinks that after killing her, no one else will figure out who she is.
What a dumb thing to think.
I absolutely did not understand this reasoning.
Using the signal transmitted through the watch, Jane lets the rest of the team know where she is, through Morse Code. There is no denying that Jane, paired with Remi's combo moves, is a force to be reckoned with. She escapes from her captor's grip, and levels the field by having them fight in the dark. How the heck she managed not to electrocute herself will remain a mystery though. Then, even blind, she manages to kick her assailant's ass.
"It's happening, isn't it? What Patterson warned us about in Tokyo. My body is starting to forget how to function." -Jane
She's transported to the hospital, and it might be worse off than they thought.
It's worse off than I thought.
After Jane has a grand mal seizure, Patterson and Rich tell Kurt that this means the Zip poisoning is very advanced. She might only have a few days left. Kurt takes it hard, as he should. It was great to see an emotional Kurt, and for once, I found it to be a good performance. I have always found Sullivan Stapleton's range for these emotions quite lacking, but he proved me wrong here. Seeing Kurt cry made my heart pinch. I felt bad for Jane, but I really felt for Kurt.
In Toronto, things were not looking good for Zapata either after being kidnapped by the CIA. The woman that did not make it into then book couldn't get away by herself, but luckily for her, one of Madeleine's friends had been following her. Tasha wasn't in a huge portion of the episode, a couple of minutes here and there, just enough to keep that portion of the storyline going. She missed the meet with Del Torro by a long shot. Of course, when she goes back to the spot, he isn't there. What she finds instead is a solitary cellphone that the hacker uses to contact her, letting her know he will not be helping her. Showing up to Madeleine empty handed is a death sentence for Zapata. So, giving herself time to get out of this mess, she lies and says that he will be helping them. Maybe she'll ask Rich or Patterson to help her anonymously. Who knows?
This episode left me really excited for the next one! This season is killing it.