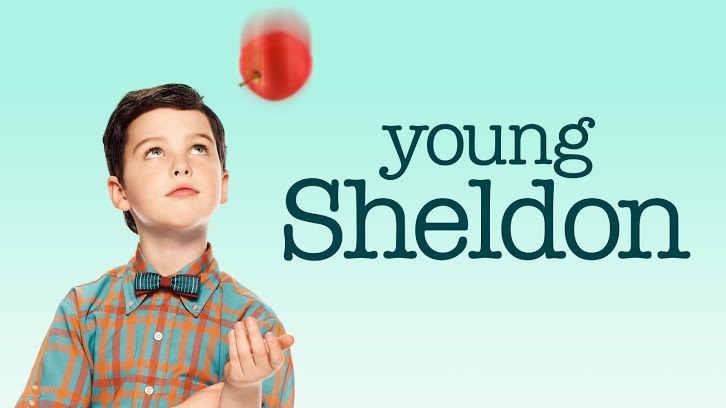 I am absolutely convinced that unless you open the fridge, stand in front of it for five minutes and look at the abundance of food it holds, your body does not know what kind of snack it's craving. It absolutely does not matter whether you know what's in the refrigerator or not. Standing in front of it and looking into its vastness is the most crucial part of the snack selection process. Everyone knows that, except for George Cooper. He urges Sheldon to choose his snack before opening the refrigerator. After all, an open fridge needs more power than a closed one. And power costs money. Therefore, Sheldon concludes that his family needs a more cost-effective method to generate energy. Asking his science teacher for advice seems to be a waste of time, until the clueless man suggests nuclear energy as an alternative method to generate power. Atomic power is the solution!

Unsurprisingly to no one, Sheldon decides that he must build a nuclear reactor! The only problem is that he has no idea where to get radioactive material from. He calls the network that produces Prof. Proton and leaves a message for the professor himself. Sheldon urges the man to call him at his earliest convenience to advice him on his nuclear project. Who actually ends up helping Sheldon is a rather clueless Prof. Sturgis. When Sheldon asks him where he could obtain radioactive material from he provides him with a crucial idea. It does not occur to the man to ask the boy what he needs the radioactive substances for. He is simply too happy he could help.

Following, Prof. Sturgis' advice Sheldon calls a company and asks them for damaged smoke detectors which he supposedly needs for a school project. Most smoke detectors contain small amounts of americium-241, a radioactive substance that helps detect smoke. If he can collect a certain amount of smoke detectors he might have enough radioactive material to actually build a nuclear reactor. When a package with over 50 smoke detectors arrives, he is over the moon.

Adult Sheldon: For many children, their happiest memory is the day they learned to ride a bike. For others, it's when they got their first puppy. For me, it was the day I received a box of 57 defective smoke detectors loaded with americium-24.


Sheldon decides that he needs to call Prof. Proton once more, to inform him that he acquired the necessary radioactive material. He leaves yet another message for the Professor with people from the network:
"Please tell him Sheldon Cooper called again and that I've successfully obtained the radioactive material that I'm looking for.
"
Sheldon is rather surprised when only a short while later several men in hazmat suits (I assume they are NRC agents?) come to visit him. Apparently, they do not like the idea of a child building a nuclear reactor.
While Sheldon is looking trying to build a nuclear reactor in the garage, Georgie is suffering like a dog. Veronica, who he surprised with a kiss in the last episode, apparently has a boyfriend. The boy is a devout Christian just like her and, because that's not already bad enough, he is also very tall. Georgie is convinced he stands no chance. Yet, he decides to write Veronica a love letter in which he confesses all his feelings. Just as he is about to hand her the letter a bully snatches it away from him and reads it to the entire school. Georgie is humiliated. He decides he is never going back to school.
In the meantime, Prof. Sturgis invites Connie to a fancy function at his university. However, she is not sure whether she really wants to accompany him. She wouldn't fit in. She is not a scientist. She never even went to college! He convinces her to come along anyway. Part of his intention to have her with him is to show her off. Several of the people Sturgis is working with did not quite believe that the girlfriend he kept talking was more than just an invention of his imagination. One of his most annoying colleagues is quite impressed by Connie and does not bother to hide the fact that he has a crush on her. This almost leads to a fist fight between him and Strugis. Connie is rather impressed by the way her boyfriend nearly got in a physical fight for her. How very romantic ;)
How did you like the episode? How disappointed were you that Sheldon was not allowed to build a nucelar reactor? xD