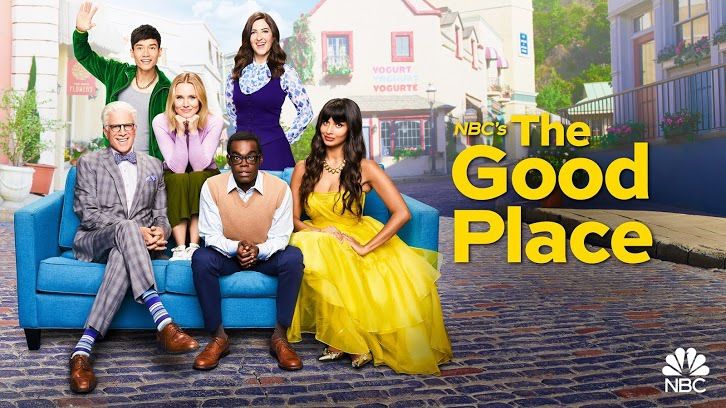 Last week on
The Good Place,
Michael got the Judge to meet with him at IHOP. No, not the International House of Pancakes, but rather, the Inter-dimensional Hole of Pancakes. It's the most dangerous place...ever. Strange pancake-like, human-sized disks floating around, strange creatures no one can touch (not even when it's disguised as a scarf), strange, sickly movements...just about strange everything! Sounds like the worst place ever, for sure. Not even the Judge likes the IHOP. Not to worry, though, because Jason knows just how to handle this! But, hey, just grab one of the pancakes and you'll find yourself in the International House of Pancakes! (Sort of.)
The Good Place
pulls no stops with this episode. Its usual quick pace gets even quicker and makes it clear that some big changes are coming to the show. There are familiar settings, old friends (and old enemies), and some season 1 nostalgia — with a twist! And, as usual, it'll leave you with a lot of questions. Like...
What the Bad Place is a Time-Knife?
DIALOGUE TEASES
"No more rule breaking. Starting now."
"Bad! This is all bad!"
"That's not a revelation, that's a divorced woman's throw pillow."
"Can someone grab my tiny boyfriend, please?"
"So, he's your son/rebound booty-call."
What is the Inter-dimensional Hole of Pancakes? Find out this Thursday, January 17th @ 9:30 PM EST on NBC!