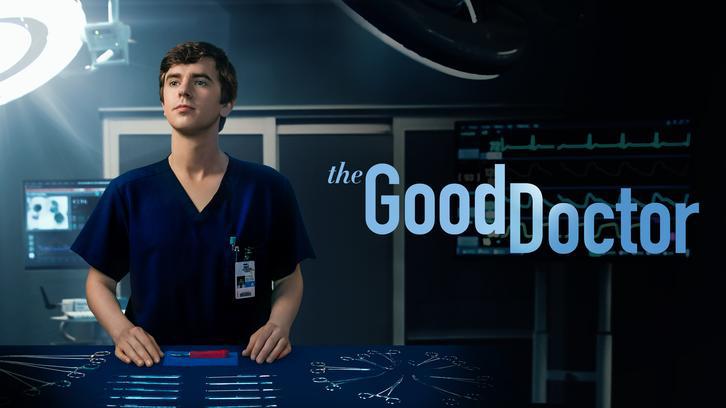 The Good Doctor airs Monday night 9PM CT on ABC

Two reviews past I was ready to give up on the good Doctor, then the show turns around and reminds me why I have been on board with them since season one. The Xin did that, came in and swept away the mess that the two Quarantine's and Aftermath left behind. Xin was packed with everything I love about this show, heart, and warmth from the beginning to the end. The plot was manageable and not all over the place. I was expecting the episode to dive into the process of hearings with the medical board, but it looks like some decisions had been made off the screen like the position of the chief of surgery opening. Since Andrews' appearance was very brief in this episode, I think it would be safe to say that he will be recurring if they get a season 3 renewal. I am not sure what is going to happen, and I have been looking at Hill Harpers IMDb to see if he will be heading to a different project, but nothing seems to suffice.


This episode had the residents split up with Reznick and Murphy joining Lim on an exciting neuro case, while Park and Browne worked with Melendez on an interesting surgical case but with a very stereotypical storyline that was only made better by the guest actors. It is vital that writers remember that people are heterogeneous and multifaceted so stories that perpetuate a stereotype should be avoided at all cost. I am not Chinese, but I cannot count how many times Chinese parents have been portrayed as none supportive of their children's careers on television shows. Yes, there are many documented examples of this happening in real life, but it's a cliché narrative that's been regurgitated a million times so let's give it a rest. The team worked well together and followed all the protocols to help the patient and this was a good thing. Lim interpreting for Melendez was something I didn't think would make me smile, but that was a pure moment in the episode.
Melendez and Lim seem to be enjoying sneaking around, but with the chief of surgery position opening, how they navigate their relationship will be interesting.
Murphy and Reznick's case was one of my favorite because they worked on a fascinating case. I am familiar with the neurosurgeries that require the patient to be awake, so this was amazing to watch. Reznick is turning out to be the resident with a sound emotional balance, even though she might break at some point. Her communication skills are solid, and she is aware of her peers' strengths which really helps when she needs to give them a little nudge. She handled Murphy and the autistic patient with great care, and that made me like her even more. It was great to see Murphy a bit balanced at work in this episode despite his emotional struggles with Glassman's new predicament. Did anyone notice how the editing of the episode was a bit off? Murphy, several times during the procedure, took breaks and went to visit with Glassman. I thought this was an odd flow of the events because he was in the middle of surgery at work.
Speaking of Glassman, I am not sure how the show is going to come back from this cancer storyline. He is clearly still the rope that holds Murphy together, and it is evident that Murphy is sensing a loss in the future that might cause a reverse or halt from the progress he has made coming out of his shell. The most heartbreaking scene in the episode was when Glassman asked Murphy to leave him alone. He obviously does not want Murphy to see him so exposed, but I think it is essential that Murphy go through this and be supportive because his brothers' death was accidental and he didn't get an opportunity to care for him. It was also heartwarming to see Murphy come back and let Glassman lean on him. He is a terrible caregiver and Glassman is an obnoxious patient, but they are fitting for each other's emotional well being. I was in awe of Schiff and Highmore in this episode, as much as they have other storylines going on in the show, these two are the meat of it.
I am not interested in this love triangle that they are trying to project with Lea and Murphy. The pressure on Murphy to do the right thing and just stay out of Leas business is too much. Why can't they just be roommates and friends without teasing this connection that doesn't seem to hold water?
This was a great episode, but I need answers and things to move forward especially concerning Glassman's prognosis.
What did you all think of the episode?