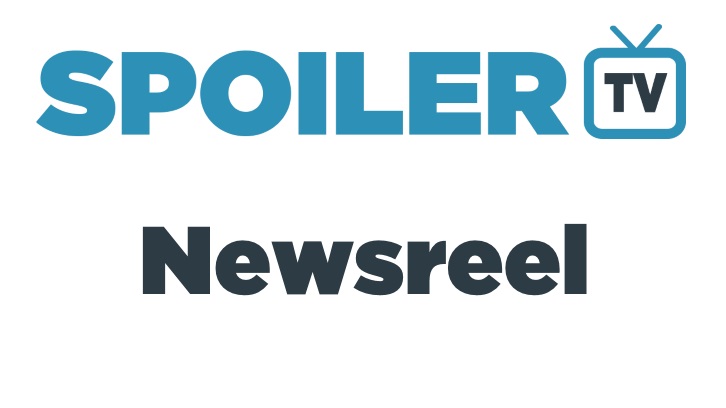 17th January 2019
In the midst of a pro basketball lockout, sports agent Ray Burke (André Holland) finds himself caught in the face-off between the league and the players. His career is on the line, but Ray is playing for higher stakes. With only 72 hours to pull off a daring plan, he outmaneuvers all the power-players as he uncovers a loophole that could change the game forever. The outcome raises questions of who owns the game – and who ought to. Directed by Academy Award winner Steven Soderbergh (Traffic) from a script by Academy Award winner Tarell Alvin McCraney (Moonlight) HIGH FLYING BIRD features an acclaimed ensemble cast that includes Zazie Beetz, Melvin Gregg, Sonja Sohn, Zachary Quinto, Kyle MacLachlan and Bill Duke, plus appearances from NBA athletes Reggie Jackson, Karl-Anthony Towns and Donovan Mitchell.
---
---
16th January 2019
---
Thanks to McPhee for the heads up and additional details from Riha in the comments below
#H50 9.18 title 'Ai no I ka 'ape he mane 'o no ko ka nuku'

Translation: He who eats 'ape is bound to have his mouth itch. pic.twitter.com/h2GWTxSeGe

— Lisa (@alohaspaceman) January 15, 2019
---
15th January 2019
---
---
---
Dirty John, starring Eric Bana and Connie Britton, is an eight-part true crime anthology series based on the Los Angeles Times podcast of the same name. This sexy, provocative and harrowing real-life thriller follows the true events of an online dating relationship turned dangerous that rocked headlines and shocked the world. Valentines Day (Feb 14) on Netflix
---
#Elite

Season 2 is officially in production with Jorge López, Georgina Amorós, and Claudia Salas joining the cast! The 8-episode season will premiere later this year

pic.twitter.com/HeoyQqwed1

— See What's Next (@seewhatsnext) January 15, 2019
---
From London, to Paris to Rwanda, Black Earth Rising is a deeply personal journey about one woman's persistent exploration to uncover her hidden past, at whatever the cost. Starring Michaela Coel and John Goodman. January 25 on Netflix.
---
---
---
14th January 2019
---
---
---
---
11th January 2019
---
---
---
10th January 2019
Carmen, a young witch from the past, travels in time to escape burning at the stake. But can she learn how to navigate the new world? University life, dating apps, indoor plumbing... Welcome to 2019, witch.
---
---
---
---
9th January 2019
---
---
From the mind of Jordan Peele and Charlie Sanders comes WEIRD CITY, a satirical anthology set in the not-too-distant future metropolis of Weird. In this dystopian setting of our show, the middle class has completely vanished dividing Weird City into two sections: Above the Line (The Haves), and Below the Line (The Have Nots). Presiding over the denizens of the city is the strange and mysterious Dr. Negari, who weaves all of our stories together. Each episode is a topic that pertains to present day life in America and the world: social media addiction, online dating, fitness obsession, etc.. WEIRD CITY captures the unease of modern urban living, in a bizarre and peculiar lens.
---
---
---
I just confessed four sins looking at this photo.

Here's the first image of Jude Law and John Malkovich in the upcoming series, The New Pope.

pic.twitter.com/hQD7fTiXWd

— HBO (@HBO) January 9, 2019
---
8th January 2019
---
---
7th January 2019
The world's top assassin, Duncan Vizla, aka The Black Kaiser (Mads Mikkelsen), is settling into retirement when his former employer marks him as a liability to the firm. Against his will, he finds himself back in the game going head to head with an army of younger, faster, ruthless killers who will stop at nothing to have him silenced.