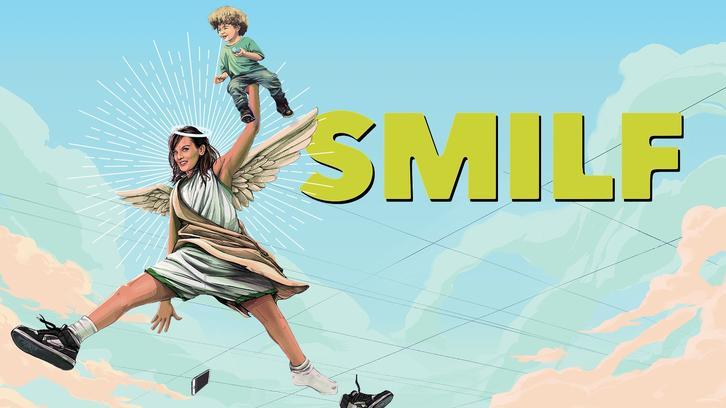 You probably noticed this in the last week's episode (I didn't, shame on me), but this episode title also spells out 'SMILF'. Kind of like in season 1, where all the titles followed a "Food Quantity & Other Food Quantity" format (now I've reread them and I'm hungry, dammit). Now, I do like a common themed title (song titles in Grey's Anatomy spring to mind), so I'll admit I'm a little impressed. Especially since 'SMILF' didn't really go down as the best name for a show, and we all know this doesn't help engage audiences (RIP, short-lived Selfie). This feels like a clever way to play on that, so I'm in. Spoiler alert: the next 3 episodes also feature this twist. They do not, however, get less weird.

Back to the episode: Cinderellas of modern times don't find their Prince Charmings at balls, they find them at tattoo parlors. Or so Bridgette thinks, as she somewhat wearily accepts a date with the artist. As us naive romantics are wont to do, Bridgette immediately imagines he could be her soul mate. Thankfully though, the tattoo artist knows none of her reasoning. One can only imagine what he'd think if he knew Brigette was already planning what kind of wedding cake they will be consuming. But hey, sometimes a girl can't help it! I mean I do it too, if someone I've just met adds me on social media, I am intrigued. Does it turn into anything? No. Does it distract me from whatever else is going wrong in my life, and boost my ego? Yes. So it's all good as long as you don't get too, well, delusional. Bridgette might have a little problem with expectations, but don't we all.
And in her defense, Bridgette woke up from what I can only hope was a nightmare, with a rash she treats with A LOT of milk (I must not know my household remedies well enough because I had no idea this was the kind of thing that would help. I'd have gone to the dermatologist faster than that Larry can switch TV chanels). So what if the girl is already picking names for Larry's siblings, cut her some slack!


Then begins the crusade to find a babysitter on a moment's notice, and none of Bridgette's usual options are available (Rafi, Eliza, Tutu, Ally's Harvard-bound daughter even). Rafi has a thing, so does Eliza, and Tutu is busy sorting out Joe's things with Aunt Jacquie and generally being pretty disgruntled at the state of life in Boston. Which, OK maybe South Boston isn't the dream anymore, but when Jacquie suggests spending the entire summer at Martha's Vineyard, you say YES, Tutu!
Having agreed to let two strangers keep an eye on Larry during the date, Bridgette turns up at Ally's house (so, her place of work) in sweats and flip flops, only for Ally to invite her to dinner. Which seems weird, in retrospect, but stranger things have happened between Bridgette and Ally's family, so this seemed like a reasonable venture. Unfortunately, this being Bridgette's usual lot, her boss taking her out turns out to not just be a friendly dinner, but Ally basically firing Bridgette from tutoring her children. Which, if Ally knew the extent of Bridgette's "tutoring", which sometimes involves sleeping with one of said pupils, and writing their essays, would be understandable.
But Ally knows none of that. Maybe with her husband fooling around with women that are definitely not her, Ally's worried Bridgette might become one of his conquests and feels threatened by her presence. Who knows, really. Low blow though, since this was Bridgette's steadiest "job". She then proceeds to order what seems like the entirety of the Chinese restaurant's menu (understandable), donates most of it to a homeless woman outside a church (very altruistic), and starts screaming "ABORTION" inside said-church (cathartic probably?).
As for the date, Bridgette stares through the restaurant's windows at the lonely tattoo artist, and doesn't go in. Don't all good marriages start with "remember when I stood up your father on our first date?"? No?
So, do you guys think Bridgette will find someone who's good for her and not sabotage the relationship in any way? What would you order if your boss fired you over dinner (let's assume they're paying)?
SMILF airs every Sunday at 10:30pm ET on Showtime.