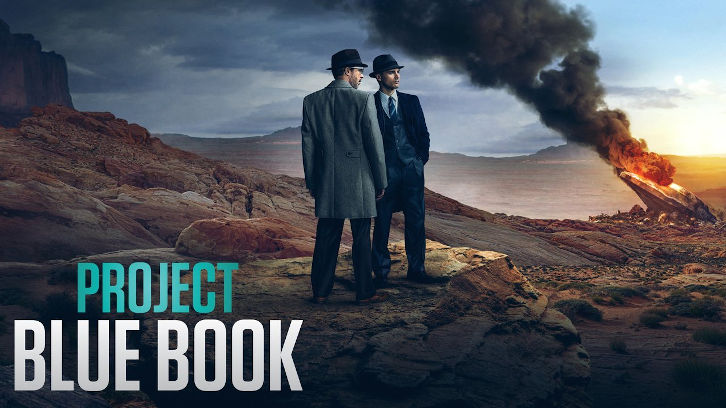 Project Blue Book
continues with "The Flatwoods Monster" written by Sean Jablonski, whose other credits include
Satisfaction
,
Nip/Tuck
, and
Law & Order
, and was directed by Robert Stromberg. Look for more intrigue – and more of those great sets.
Quinn (Michael Malarkey) meets Hynek's (Aidan Gillen) family when he comes to pick him up to drive to their next case in Flatwoods, West Virginia. Look for Brooke Smith to guest star as Sarah. She and her kids report the appearance of a UFO and an alien.
Currie Graham guest stars and has a connection to Susie (Ksenia Solo), who has an interesting hobby. We learn something about Hynek's past. The mysterious figure is back. And the mysterious other group gets a name. Susie and Mimi (Laura Mennell) spend more time together.
Hynek gives Quinn his scientific opinion on extraterrestrial life – and the probability of it actually coming to Earth. Sarah takes matters into her own hands, and Quinn ends up in hot water. Hynek conducts an experiment to test a theory.
Be sure to tune in on January 15th at 10pm on History!
And just a few dialogue teases….
This is extremely elevated.
The truth is like the sun.
You must think I'm crazy.
I have coffee and donuts.
It's our job to worry.
You are a God-damn genius!
Something… off… about him.
You just need to loosen up.
What's under the tarp.
Let's just not get paranoid.
What about what we saw?
The only logical, scientific explanation.
Is this really how it's gonna be with you?