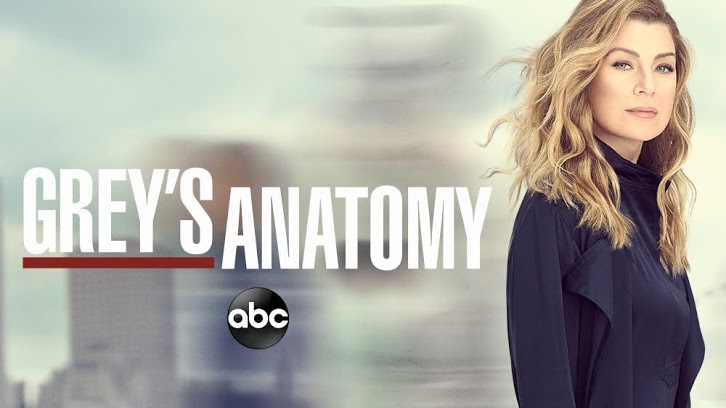 The wind is blowing, and this season is finally moving. From extremely gruesome sound effects to emotional devastation, "Shelter from the Storm" had it all. The elevator crunching Will Sasso's characters's legs will haunt me for the rest of my days.

It genuinely hurts to watch this happening, even as it's also sweet to watch Owen and Teddy exchanging smiles when talking about their baby. Once they are free from the elevator, Amelia gently and maturely and tearfully tells Owen he shouldn't pretend that being with Teddy isn't an option. She's going to give him space to make that decision. The next scene is Amelia with Betty, as the latter confesses that Webber caught her looking for drugs. This is a really lovely piece of work from Scorsone, because Amelias's visibly holding in pain but choosing to focus on being in the moment with Betty. Being the mom that Betty needs her to be.
"I needed to be somewhere I couldn't do any harm." A text reply from Ben that he was okay broke her down, mandating a hug from Alex. (Insert pause to frown about Station 19's return being delayed).
This was quite the episode for couples. Alex caught Levi and Nico in the ambulance. Their tousled hair and mortification was a dead giveaway. Nico worried about the impression he had just made on the Chief, and Levi had the perfect understated response.
"Please. I've been making impressions for months. And they've all been this bad or worse." Alex later pulls them both aside to scold them harshly. It was one of the funniest moments of the season so far. He presented a lengthy list of alternate rendezvous spots.
"Those rooms have locks!"
CeCe died on the operating table. Meredith stitched up the body and had one last conversation with the kindhearted matchmaker. She fessed to almost kissing DeLuca, saying she's not sure she'll ever find love again but she's happier than she's been in a long time. That scene highlighted the notes of grief and hope which frequented this episode.
So many good things and rough things happened. This was the best episode of the season so far, and it bodes well for what lies ahead.
Other Notes:
Our readers voted for Jaggie in one of our Best and Worst Categories for 2018. However, CeCe's last spoken words were in favor of Jaggie, which made me want to scream, so there is nothing you or I can do about this ship. It's here to stay. On another note, Kelly McCreary was especially good in this episode, particularly in the moments following Maggie telling Jackson about his mom.
Also, CeCe's death might have been underwhelming, but Helm crying afterwards was heartbreaking.