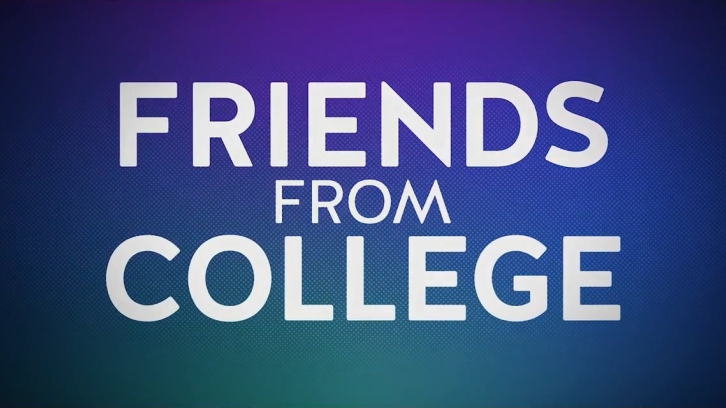 Friends From College began as a tale of a toxic group of friends whose inability to grow up threatened to cost them everything from important relationships to career success. I personally started to watch the pilot, turned off the pilot, and didn't try the show again for over a year. The second time I binge watched it all the way through, taken in by its unexpected charms. The characters' self-wrought misery was mostly comical because they were usually awful. But slivers of their humanity broke through, in spite of uneven development and pacing. A winning cast certainly didn't hurt. By the time everyone gathered for a very eventful 40th birthday celebration, there were real stakes. Ethan Turner (Keegan-Michael Key) and Sam Delmonico (Annie Parisse) learned they weren't guilty of bunnyslaughter, and everyone else learned Ethan and Sam had been cheating on their spouses for a very long time.

Season two picks up nearly a year later. As the trailer revealed, Lisa Turner (Cobie Smulders) has been out of contact for most of that time. Sam has been trying to rebuild her own marriage to Jon (Greg Germann). Nick (Nat Faxon) has been on the outs of the group but is getting back into the dating scene, since Lisa didn't return his affections. Marianne (Jae Suh Park) is still hanging on the fringe, still sweet and hippie in her own way. The good news is that Max (Fred Savage) has reconciled with almost everybody, including Felix (Billy Eichner is still brimming with manna-from-heaven level snark and dry humor.) Max and Felix's engagement party is the backdrop for the first episode. Their wedding preparations provide structure for more than one installment of the season but never overwhelm it. This, of course, means the gang is continually drawn back together regardless of their relationship hurdles.
Nearly all the drama and tension in season one revolved around when and how everyone in the friend group would learn that Ethan and Sam were cheating. That somewhat limited the scope, as entertaining as it was to watch Key get to do his Woody Woodpecker (I believe) impression every time Ethan started to panic. It also made episodes like the one where Lisa endures a roller coaster IVF experience almost excruciating to sit through. Season two gets a much bigger sandbox to play in, because the question now is how and if the friend group can put themselves back together after the revelation. To this end, it mixes up the characters in new pairings, which really lets everyone shine. In episode three, a lonely Annie hits the town with Nick and Marianne. This produces more than one hilarious moment. Season two is especially good at placing the characters in everyday situations or mishaps that are played up humorously.
Fans of season one's raunchy softballs will still get their fix, of course, but this season works harder to give lighter scenes impact or one-liners meaningful context. Cobie Smulders, who was greatly underused in season one, gets much more to do and turns in some truly great performances. Max and Ethan's scenes together are still a highlight, with the latter working on a new book that isn't a ripoff of someone else's. (One of season one's most earned reveals was Max realizing he had unknowingly prodded Ethan into writing a book that someone else had already written.) Annie Parisse really made Sam, who was as bad as Ethan on paper, a well-rounded, even likable character by the end of season one. Now, Sam has to deal with the consequences she brought on herself. And as much as Sam is hurting, Parisse still brings comic relief with every bit of devastation. In episode 4, the tension between Sam and Lisa erupts in the most amusing of ways in the most entertaining fashion.
Season two is funnier and smarter than season one, which reflects the fact that these crazy kids are realizing they might have to grow up. And it builds to a very good season finale that clears the table and sets it again for another season it truly earns this time.
Spoiler Alert: I was worried we wouldn't check in on Anastasia, but the season doesn't end without a bunny sighting. Hopefully, both she and Marianne, at least Marianne, will have a bigger role in season three.
Dialogue Teases:
"Why are you so adorable?"
"Your stuff reminds me of all the things that can go wrong with a relationship."
"Cyber unit in pursuit."
"Like a dog with a bath mat."
"I do not want to date in a world where a person can wear that hat."
"Are they ghosts or are we ghosts?"
All episodes of Season 2 premiere January 11th on Netflix.