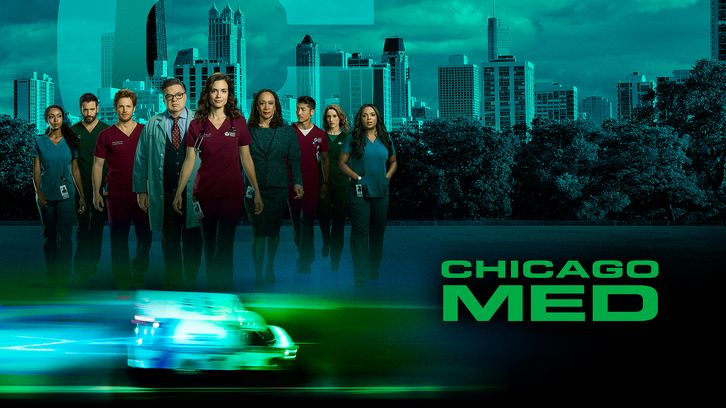 Four weeks ago, we watched Will's involvement with crime boss Ray Burke come to a head only to later get whisked away from Natalie on their wedding day. We saw April mourn the loss of her relationship with Ethan over the sad death of an abandoned newborn. We watched Connor and Ava weigh odds and debate ethics when they inadvertently lose a patient after trying to save one of their own.

Here are some things you'll find in this mid-season premiere...

Timeline: Don't expect a long time jump. We'll pick up around the same time in the future as the real world break.

Heart Monitor: It won't be long before Will returns to Chicago Med - and to Natalie's heart & home. But don't expect it to be sunshine and rainbows. Will has been through some pretty traumatic experiences this season and it's definitely affected his character - and his relationships.

Big Guns: Leave it to the Dick Wolf universe not to shy away from sensitive social issues! This episode takes on gun control and mental illness. Many of our Med staff are affected by a shooting outside the hospital and the stroyline touches real nerves on and off camera. Speaking of which, we see Connor bring out his 'guns'...all for reasons which will definitely come back around before the seasons end.

Table(s) for 1: Maybe two... Our lead case of the week brings Dr. Charles and young Dr. Curry together to work on a patient who's an unfortunate example of too many real life cases in the U.S. today. Be prepared for a few heart-wrenching moments (and montages) that'll make you want to evaluate your life.

When Worlds Collide: Look out for Pretty Little Liars actors sharing scenes!

Out of Context Quotes:
"Get that feminoid out of here!"

"It's over."

"You can give me the lecture later."

"It's an epidemic." "What is?" "Loneliness."


"