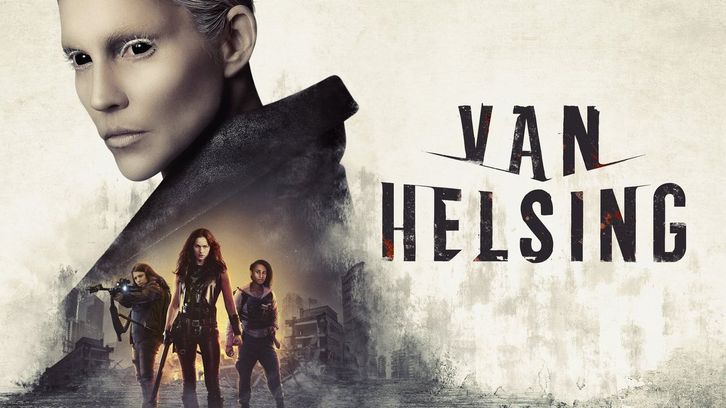 It seems only fitting that after the psychological exploration of Van Helsing two weeks ago, we then got to know the other protagonist, Axel, as he was confronted with his own past in 'Been Away.'

The theme these past couple of weeks has been about the monster within us. In 'Outside World' Vanessa was confronted by her own demons attempting to bring out all of that pent up rage inside of her.

It is almost poetic that Axel goes through this same process, but in an entirely different way. We never got to really know Polly that much, and I wish the series could have developed her character a little bit more past this episode or at least gotten to know about her in earlier seasons, to maximize the impact of her death. Nevertheless, her exit was still a profound scene.

Polly's last words, 'fight the hate' echoes exactly what Vanessa was trying to do the episode before. Sadly in this world during the vampire apocalypse, fighting all that rage is not such an easy task. We see Axel confront Lorne, the old man who abducted his sister many years ago, and kill him in cold blood despite him not remembering the encounter due to his dementia.

We understand Axel's actions and it is hard not to feel the raw emotions that he feels, but it was still a shocking scene. Though to be fair it was Lorne's pleading for Polly's aid that really motivated Axel, who was beginning to consider letting him walk.

What these last couple of episodes have really hit home is that everyone has rage inside of them. But ultimately what separates the human from the vampire is the ability to love.

Case in point Sam, who in 'Been Away' talks about love as being a cancer as he sets out to find Mohammad, the one person who makes him feel that way. It seems the seer is setting Vanessa, Mohamad, and Sam for one final confrontation.

Overall, 'Been Away' was a fabulous character study of a man confronted with the powers of love and hate. It would have been nice to develop Axel's character story line with his missing sister earlier in seasons past to setup this episode, but that does not take away from the raw emotions that was often felt as Axel was confronted with his past.

What did you all think? Leave your thoughts in the comments below!