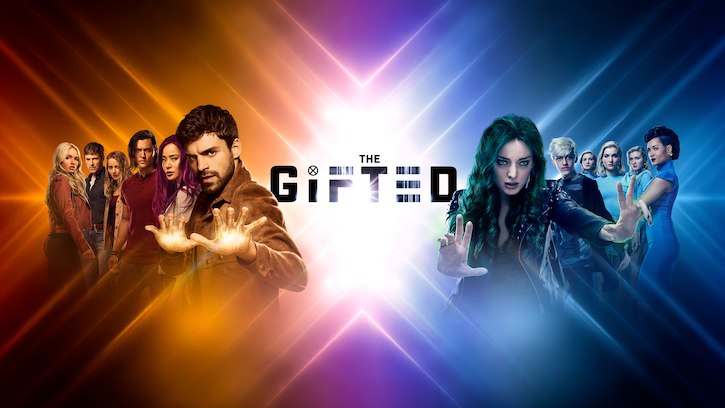 Previously on The Gifted, Reed's powers manifested and quickly got out of control. He, Lauren, and Caitlin, desperate for answers, sought out the scientist from Reed's childhood, Madeline Risman, for answers. Risman claims that if Reed is treated with a permanent fix, he'll die. Lauren is horrified when she gets more details from Madeline's assistant, Noah, that she aims to create a "cure" for the X-gene.


After Rebecca's actions, she goes on the run but the Inner Circle is able to track her down and bring her back into captivity.
While this episode, in my opinion, isn't as strong as the former, "the dreaM", it is still a serviceable and enjoyable fall finale. There are some genuine shocks and some big moves that will change the course of the show going forward. I can't wait to see how the fallout from events occurring this week are going to effect the back half of the season.
Tensions within the Inner Circle are at an all-time high, as Andy comes to Rebecca's defense against Reeva. Blinded by love, Andy still thinks Rebecca is somehow misunderstood, and not the bloodthirsty killing machine she's proven herself to be on more than one occasion. This causes dissension amongst the Inner Circle ranks and given their plan is on a tight time schedule, it may prove to cause some serious issues if they can't coerce Andy back to their side.
years
. She's not going to simply leave it all out in the open for them to get access to. The Struckers are some mutant (and one human) all-stars this week as they work together to try and put an end to Risman's research. But will it be enough?
The bank massacre has Jace singing a different, more violent tune. Where he once looked to be having doubts about the Purifiers agenda, now he's frustrated with not being taken seriously enough as a threat. He wants to mobilize more groups on the ground to round up violent mutants and his actions will have serious repercussions for everyone.
Cast: Stephen Moyer as Reed Strucker; Amy Acker as Caitlin Strucker; Sean Teale as Eclipse/Marcos Diaz; Jamie Chung as Blink/Clarice Fong aka Clarice Ferguson; Coby Bell as Jace Turner; Emma Dumont as Polaris/Lorna Dane; Blair Redford as Thunderbird/John Proudstar; Natalie Alyn Lind as Lauren Strucker; Percy Hynes White as Andy Strucker; Skyler Samuels as Frost Sisters/Esme, Sophie and Phoebe; Grace Byers as Reeva Payge
In addition to the regular cast the guest cast includes: Angelica Bette Fellini as Twist, Kate Burton as Dr. Madeline Risman, Ken Kirby as Noah, and Christopher Cousins as Laurence Hayes.
DIALOGUES TEASES
"We can't risk the lives of every mutant on earth, just for my sake."

"If we don't turn this around now, it's gonna be too late."

"I let you down all those years ago. I won't let you down again."

"No more lies or I'll show you what an angry mutant looks like."

"Why don't you go enjoy your lonely, noble, crusade while I fix the mess that you made."

"If you bring up the X-Men right now, so help me God, I will punch you in the mouth."

"If you're not broken going in you're definitely broken coming out."
THREE FACTIONS COLLIDE ON THE ALL-NEW FALL FINALE OF "THE GIFTED" TUESDAY, DECEMBER 4, ON FOX.