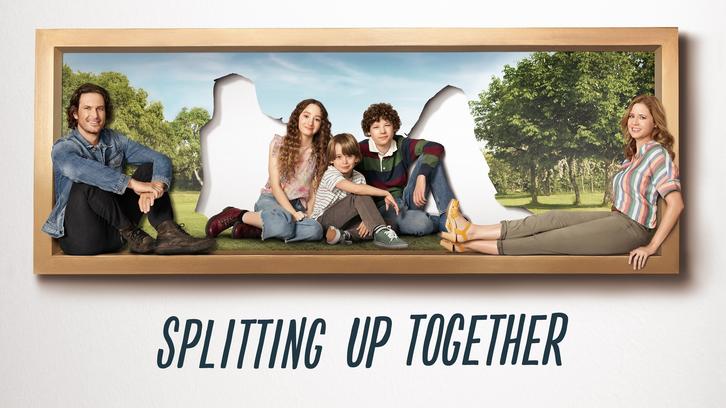 Before we break down all the hi-jinks Martin and Lena are up to lately, let's address the bun in the oven. Not Maya's, although I was surprised that Sugar Beard-Country Music Face might not be entirely out of the picture. The flowers waiting for at the OB/GYN's office are either a testament to his dedication or a sign someone needs a restraining order. It's the other pregnancy that I'm most curious about. My opinion is that it will be a fascinating wrench. How it will affect everyone remains to be seen, but right now it doesn't seem like it would have that big of an impact.


"I want to feel all my feelings."
He often does that by listening to music, so he shares an earbud with Martin. They both get a bit choked up by the gentle strains of Lukas Graham's 7 Years Old. It lands well, not only because it gives Mason some character development, but also because it's a more subtle examination of the generation gap between father and son.
Lena faces hurdles of her own. First, there's a tense battle of wills with the contractor Vlad (played by The Americans' Costa Ronin! Did not recognize him in the previous episode). Lena greets the workers with a continental breakfast station, but her enthusiasm cools faster than a fresh-baked waffle when they guys have to take care of some business.
They littered around the yard. She gave them dirty looks. And then Lena overheard the men joking that she needed to get laid. Camille agreed with them, so Lena called up hunky artist Wes for a little scuffling-in-the-hay. (It was all chill with his girlfriend, as they are poly-amorous. Heaven forbid Lena had made an omelet afterwards though.) Back at the house, Lena found that Vlad and his workers had cleaned up and made progress. Plus they brought in their own facilities: Easter egg pink.
"It kind of feels like you got it for me." Lena noted.
"You act so holier than thou. You don't really have all the answers." She took it a step further and pointed to Lena's divorce as proof of her ability to fail.
Maya stormed off, leaving Lena to react angrily to her words. The scenes with Diane Farr and Jenna Fischer always feel a pinch more raw than any other interactions, which makes it easy to be invested in their emotional bond.
For now, though, Maya's concerns were swept off, classified as "pregnancy hormones" by Martin who offered Lena some sound advice on how to fake remorse and empathy. The show needs to keep nurturing its most effective connections, so I hope that Maya and Lena work on things.
Arthur and Camille got a nephew to stay with them...so, yes, they're still on the show.
And, last but not least, hugging Martin and Lena are my favorite Martin and Lena.