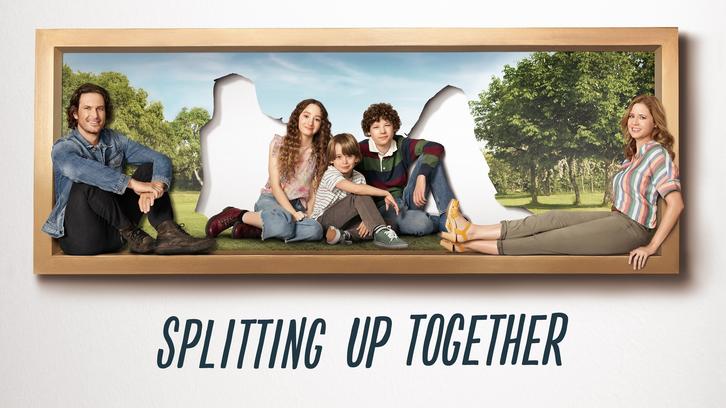 You can call me crazy, or you can call me crazy like a dang fox....but this was one of the best episodes of the show so far. Some new relationships brought an extra dose of romance and drama. Bring it on.


Lena doesn't want the work on the house to be done. When Vlad surprises her by announcing his crew will be finished early, she tries to find more work for them to do. A couple dozen hot breakfast buns present themselves to Martin. This delicious-looking bribe is thwarted by the date he has coming over. It's not just any date either. The air freshener is citrus-tinged with hints of sun-dried huckleberry! Martin has been on more than one date with this new woman: Paige Turner (Ali Larter). No matter what Lena says, the living situation gets more awkward by the minute.
Fortunately, Lena gets a couple reminders that life exists outside Martin and her kids. She overhears Vlad arguing with a client on the phone and offers some advice about how he can work with his client. Vlad recognizes an asset. He swoops her off for a meeting, and she is able to help the client visualize his "mid-century now/future farmhouse." Her ideas are smart enough. I hope the show is smart enough to stick with this new direction. The signs are good.
"The juxtaposition is sublime." As sublime as Lena incorrectly correlating chickadees and chicken nuggets.
There's a couple curveballs, and one is Paige Turner herself. She lets Martin know that she's not entirely chill with his ex-wife wistfully spying on them from the kitchen window. (Couldn't be more awkward but it is hysterically funny.) Vlad, who is hanging around to make interior design plans, calls her out for being hung up on Martin. Lena retorts she could not be more of an open house. She is not even a little bit off-the-market. Vlad pulls her in for a torrid kiss. Never quite understood the context of that word before, but I sure do now.
But one extremely steamy kiss isn't quite enough to awaken Lena to shift her focus. The cold splash of reality comes from Paige when Lena brings breakfast out to the shed. Paige opens the door wrapped in a towel and listens placidly to Lena's ramblings. Two bits of Larter's performance here are an absolute hoot.
First, her stifled "oh no you didn't" laugh when Lena makes a funny about how they "are on the same page now." Second, she picks up a slice of the gooey quesadilla, looks Lena dead in the eyes, and says she's on to her. She knows Lena has feelings for Martin, but she's not going to let that bother her. And Paige Turner takes the whole pan of quesadilla, closes the door on Lena, and strolls back to Martin with a chirp.
"Look, we got breakfast in bed."
It doesn't seem like Lena's new professional and personal connection with Vlad is sprouting from a realization that she needs to work on building her own identity. But I can see it turning into something beneficial like that.
A really enjoyable episode. I do hope we see more of Paige vs. Lena, with more dry barbs and breakfast foods. Also, Camille and Arthur are still on the fringes, but their subplot with her homeschooling Gun-Woo had several fun aspects. I particularly loved Camille's decision on what to leave Gun-Woo for when her and Arthur were going out.
"Frozen mozzarella sticks, pocket money ($100), and a sticky note expressing our love..."
There was someone or something missing from this episode. Possibly the kids. Possibly the dog....still hoping that Lena and Maya's dad saved him.