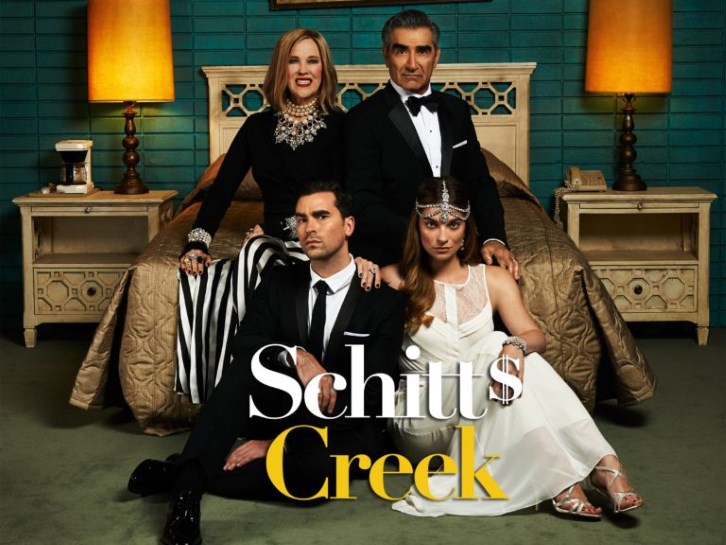 Welcome to Schitt's Creek holiday style. We got flashbacks, gingerbread, lots of wine and the most important thing of all..... Holiday feels! Let's discuss!



reindeer room
, they have found something much better.... each other. That is what Johnny so desperately wanted to celebrate this year which his family just wasn't quite getting until the end.
Stavros
and Moira quickly shooing David away after their duet. Johnny looks happy, but there is clearly something missing and that is the closeness they've found post Schitt's Creek. Thankfully for us and Johnny, he wakes up from what I and probably faithful viewers of this show would categorize as a nightmare. He feels that celebrating the season as the Roses' 2.0 is in order. Unfortunately for Johnny, his adult children and wife don't see the need to celebrate the holiday like they used to.
Clark Griswald
and more
Charlie Brown
does it dawn on the family what their father is trying to accomplish. They simply didn't see what he was doing, trying to avoid the emptiness their lavish parties used to have and reseting the narrative of the season with togetherness and love. I mean seriously, how devastating was the final flashback with Johnny asking where the kids were, and Moira nonchalantly telling him they've gone with their Christmas checks in hand? Losing everything has been hard for them, no question, but what they've found as cheesy as it sounds is greater than money.
So what did you think? And what are you hopes for the show in the new year?