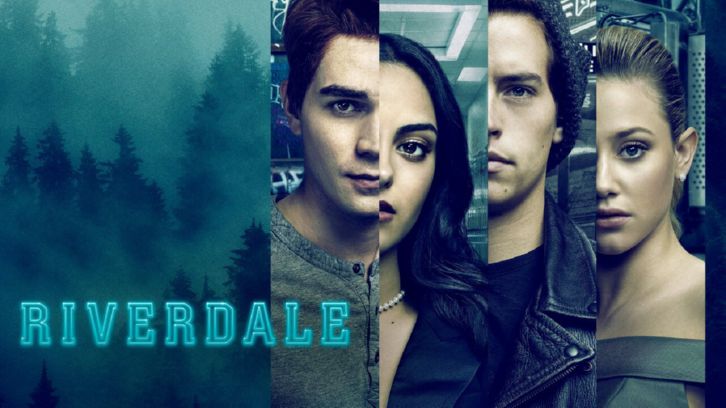 Please remember that I'm attempting to keep these previews as insightful as possible, but as spoiler free as possible as well, which leaves me with not a lot to work with.


Here are the non-spoiler laden highlights of the Fall Finale of Season 3, Chapter 43: Outbreak.
Well at the very least I can say that this episode does feel like the climax and possibly false (resolution) of the seasons major storylines…minus the Farm. I haven't been as interested in this season and I am really over Hiram Lodge, sure teen dramas need a parental figure to hate a la Dan Scott or Caleb Nichols but there's something about Hiram that just doesn't work.
I don't care about his war with Archie, (a teenager) or his own daughter. I don't care that he's a crime boss, and I just wish he never came back to town at this point, and judging by events in the finale, I'll never get my wish. There's more V versus her dad stuff thanks to Hiram's ties to basically everything happening in Riverdale. We finally learn of Hiram's plan in the close of the episode after he has a scene of admission to V. There is an interrogation scene involving Cheryl and Veronica that I found particular enjoying. (Also is anyone else feeling suspect about Reggie this season? It wouldn't surprise me that he's a mole for Hiram)
For once I cared more about Archie and Jughead's storyline over everyone else. Gina Gershon is electric as Gladys Jones. I was sold from the minute she saunters on screen that this a woman that FP would fall for. It's great to see the conflicting emotions surrounding this little family reunion and just how far this mother would go for her son, the serpent king she abandoned. Archie makes a major decision this week thanks to some knowledge dropped by Gladys, that isn't making me the most excited about his storyline in 2019. This Archie on the run plot feels like it's gone on for seasons and not just a few episodes.
Here are some initial thoughts I wrote down on what can't be revealed:
Does Riverdale even exist in America? How could this happen without making national headlines?

I'm so confused about the Gargoyle King, is this the real Gargoyle King? This is what G & G has been this whole time? That can't be it right? Wait, is that not it?

I've never eating pop rocks again.

Oh Gladys, that's so much blood. Mama's gotta protect her own, eye for an eye and all that.
Riverdale, Chapter Forty-Three: Outbreak airs Wednesday, 12/12 on the CW. Will you be checking it out? Sound off below!