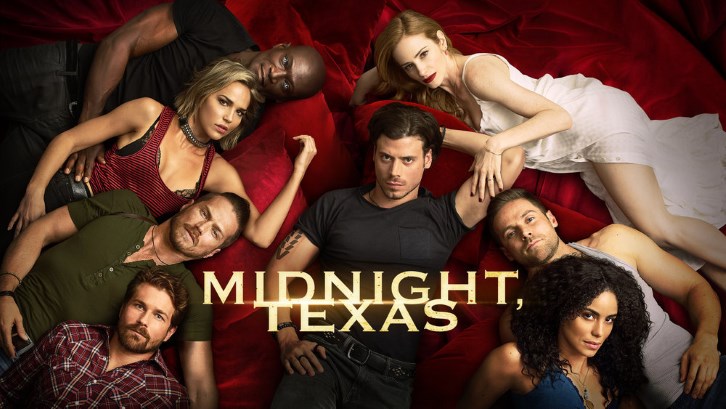 NBC has canceled Marlon and Midnight Texas after two seasons per Deadline.

Yasss, Queen will now serve as the series finale for the genre series which airs next Friday. Universal Television is shopping their Charlaine Harris adapted supernatural drama (Midnight, Texas) to other outlets.

"Midnight, Texas" stars François Arnaud ("The Borgias") as Manfred, a charming, powerful psychic who can communicate with spirits and finds safety in Midnight surrounding himself with both human and supernatural allies. Midnight is also home to Bobo (Dylan Bruce, "Orphan Black"), proprietor of Midnight's local pawn shop; Fiji (Parisa Fitz-Henley, "Luke Cage"), a witch who owns the local wiccan shop; Olivia (Arielle Kebbel, "Ballers"), a mysterious assassin with a weapon for every occasion; Joe (Jason Lewis, "Sex and the City"), an angel who knows all of Midnight's secrets, having been around for millennia; Lemuel (Peter Mensah, "True Blood"), a wise vampire with a long history in Midnight.

Loosely inspired by the real life of star Marlon Wayans ("In Living Color," "Scary Movie"), this update to the classic family comedy centers on a loving (but immature) father committed to co-parenting his two kids with his very-together ex-wife. While his misguided fatherly advice, unstoppable larger-than-life personality and unpredictable Internet superstardom might get in the way sometimes, for Marlon, family really always does come first - even if he's the biggest kid of all.

The cast of Marlon included Marlon Wayans, Essence Atkins, Notlim Taylor, Amir O'Neil, Bresha Webb and Diallo Riddle.