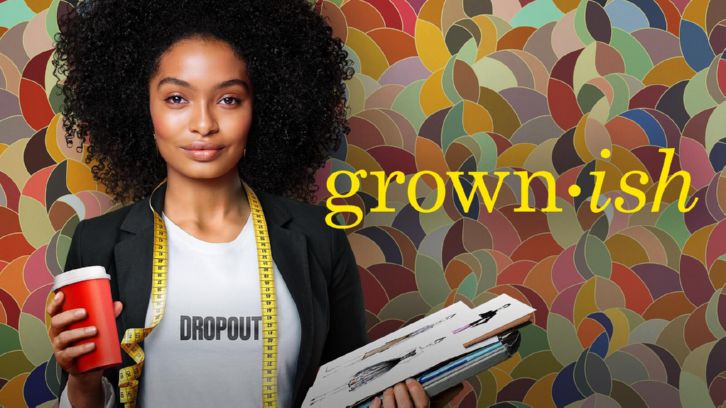 Zoey and her crew are back! And this time, "the sequel has to be better than the original", as our protagonist suggests. It's sophomore year for her, Nomi and Ana, who are making their ways in life and in college. This new year has to be different than the first, proving that, even if you start on the wrong foot, you can always turn things around.


I've always liked how
Grown-ish
mixes millenial storytelling with universal issues, such as break-ups, relationship rules, friendship and life as a student. The tone is delighful and never overplayed. The first episode of season 2 is an example. It can be considered a kind of bottle episode and I am a fan of those; pretty much everything happens in one day, and boy how many things can happen in one day! Episode 2, on the other hand, serves as learning experience for some of the characters, Zoey especially, as the girls navigate dating and what it means to be in a relationship.
In these first two episodes of season two, without revealing too much, Zoey not only has to deal with a new housing arrangement that doesn't quite look like it should be, but she also has to understand her new relationship with Luca: What does it mean, in the Snapchat era, to be #RelationshipGoals?. And are relationships supposed to be labelled or is it just society that puts this pressure on couples to be and look a certain way? While dealing with that, Zoey also has to learn how to talk (or not talk) to Aaron, who's meanwhile trying to find his place and voice.
I like how "
Grown-ish
" depicts conversations between young people; it's never judgy or described as something obnoxious and unnecessary. Not to sound cheesy, but I do believe that young people will change the world and "
Grown-ish
" wants to show its audience just that. With a protagonist that keeps making mistakes but actually realizing that she can learn from them and with a group of friends that isn't just there to help the main character's storyline to be developed, but to be actual characters worthy of their own stories, this show never shies away from difficult topics and real issues. Special mention: throughout the first episode, there is a great example of narrative symbolism that I found quite charming.
I am looking forward to seeing what Zoey and the others will do next. This first two episodes really lay out what kind of trajectory the story can take. The entire cast is absolutely amazing, but I have to point out that I am in awe of how Yara Shahidi gets better and better each episode, proving to be an excellent leading lady.
Favorite lines
:
Jackson: "
I specialize in conflict resolution. Also, infant CPR. Not bragging, just saying
".
Sky (to Nomi): "
We get it, you read The New Yorker, you can relax
".
"Grown-ish" will air January 2nd on Freeform.