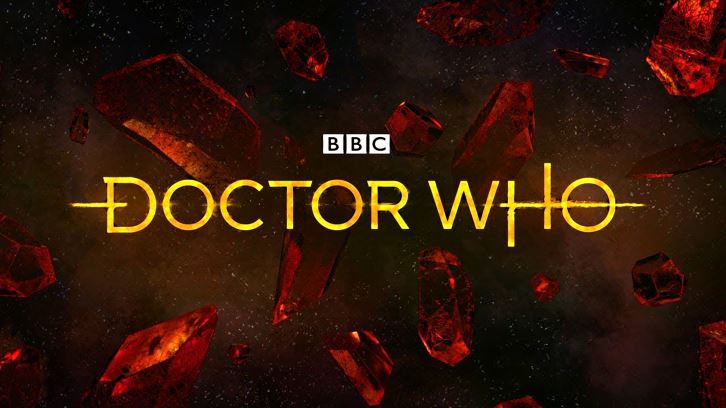 © BBC Pictures
Episode: 11.08 "The Witchfinders"
Directed by: Sallie Aprahamian
Written by: Joy Wilkinson
Air date: 25 November 2018
Episode: 11.09 "It Takes You Away"
Directed by: Jamie Childs
Written by: Ed Hime
Air date: 2 December 2018
A few more words about the Antizone. I was definitely interested in this idea, the space between two worlds, a buffer created to prevent a world-ending catastrophy. The entire design and atmosphere of the place were scary enough to truly feel the danger of the situation and not be sure if everyone makes out of this one alive. The flesh-eating moths weren't very consistent in their pattern of hunting but the concept of these unstoppable creatures waiting for you in the dark certainly worked for me. As for Ribbons, his appearance was rather brief for a lasting impression but being introduced as alien of the Seven Stomachs didn't exactly made me interested in keeping his company for long. Overall, the episode was scary, emotional, character-driven and memorable for me. Can't wait to see the finale.
Whovian notes and questions:
1. Do you think that Doctor and her friends should try to wear a disguise or at least change clothes to better fit in the period of time and the place they're visiting?
2. What has been your favorite moment of Thirteen so far? How do you feel about the new Doctor overall?
3. Would you like all the companions to stay with the Doctor for another season? Maybe only one of them or a complete change would be better?
4. Great to see Doctor Who visiting another country, this time Norway. We didn't explore a lot about the history and the culture of the people living there, but I still like the fact that we're not only staying in UK, US or alien planet this year. How about you? Where would you like to go next?
5. Did you like the idea of the frog with Grace's voice representing a sentient universe? If not, what or who would you like to see take its place? Personally I would love to see one of the previous companions, any of them would work perfectly. I think it would make a bigger impact. I found myself rather distracted by the frog in what could be otherwise a beautiful and emotional moment.
1. King James: "Who are you? How do you know these things?"
The Doctor: "I know because we're all the same. We want certainty, security. To believe that people are evil or heroic but that's not how people are. You want to know the secrets of existence? Start with the mysteries of the heart."

2. King James: "My father died when I was a baby."
Ryan: "I feel ya. I lost me mum and me nan."
King James: "My father was murdered by my mother who was then imprisoned and beheaded."
Ryan: "Okay, that's worse."

3. King James: "And these are your underlings?"
Graham: "It's a very flat team structure. We all have our area of expertise."

4. The Doctor: "Becka wasn't kidding. These are hard times for women. If we aren't being drowned, we're being patronized to death."

5. Graham: "Or else, we will strike down upon thee with great vengeance and furious anger."
King James: "Ezekiel?"
Graham: "Tarantino."

6. The Doctor: "Solitract! It's a theory, a myth, a bedtime story my Gran used to tell me."
Yaz: "You had a grandmother?"
The Doctor: "I had seven but Granny Five, my favorite, used to tell me about the Solitract."

7. Graham: "Not hungry are you? Because these days, I always carry a cheese and pickle sarnie. Y'know, just for emergencies."

8. Ryan: "Woah. Why are we not in the mirror?"
Graham: "I don't know."
Ryan: "We'd know if we were vampires, right?"

9. The Doctor: "Both of you. Stay clear of the mirror. It's already tried to lure in Graham."
Ryan: "Yeah."
Graham: "Hey. I wasn't lured. It's not like I gave it my credit card details."


What did you think about "The Witchfinders" & "It Takes You Away"? Any favorite scenes, quotes or theories? Feel free to let us know in the comments. As always, thanks for reading!