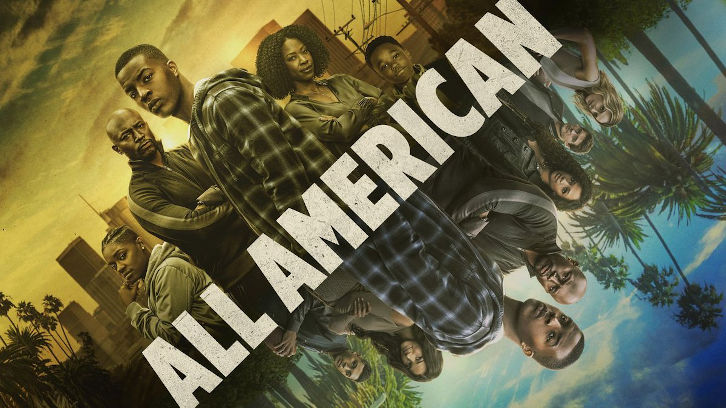 Previously on All American, Sean was keeping cash at Alvin's under the belief no one would rob him and that it was a safe hiding spot. Unfortunately, Sean gets roped in with Tyrone and his gang, making him under obligation to sell their dope. This leads Coop deeper into the mix as she tries to protect Sean.

Asher gets drunk after Layla breaks up with him and gets on the microphone in the middle of the Homecoming dance to tell everyone about how he and Olivia had sex. This results in Billy suspending him from the next two football games. In the middle of all this, Jordan is hooking up with a girl from a rival school and she may not be the best influence on him. On another romantic front, Spencer and Layla agree to cool things off because Spencer knows her break-up with Asher is still fresh and he doesn't want to complicate her life.

After the explosive Homecoming dance of last week, it's time for the big Homecoming game and everyone is feeling the pressure. Asher (Cody Christian), Jordan (Michael Evans Behling), Spencer (Daniel Ezra), and Billy (Taye Diggs) are feeling the heat, whether it comes from rival teams or their own friends and family, this game is a big one, and there's not one person who isn't affected by it.

Since Spencer's arrival at Beverly, there's been some big changes afoot in his relationships and he's still trying to balance his two very different worlds. We'll see that more than ever this week, especially when he has to be there for Coop (Bre-Z) as she experiences a change in her life.

It's not just the players feeling the drive to ensure they make it to the eventual championships either. Billy wants it just as badly, if not more. It's his first year as head coach and what better way to prove his naysayers wrong than to get Beverly to the play-offs? But the cost may come at the price of his own moral compass as he faces difficult decisions about just how far he's willing to go to make that happen.

Samantha Logan, Monet Mazur, Greta Onieogou, Karimah Westbrook and Jalyn Hall also star. The episode was written by April Blair and was directed by Rob Hardy.


DIALOGUE TEASES
"I'm not ever gonna leave you behind. No matter what."

"I made a lot of bad choices in my life, and I own them. They don't belong to nobody else."

"No use dreaming when the dreams ain't real."

"There's more to life than just football."

"It took you believing in me to believe in myself."

"It's probably best you go stay with your mother for a while."
Musical Tease:
Legends Are Made by Sam Tineesz
THE FALL FINALE OF ALL AMERICAN AIRS DECEMBER 12TH ON THE CW.