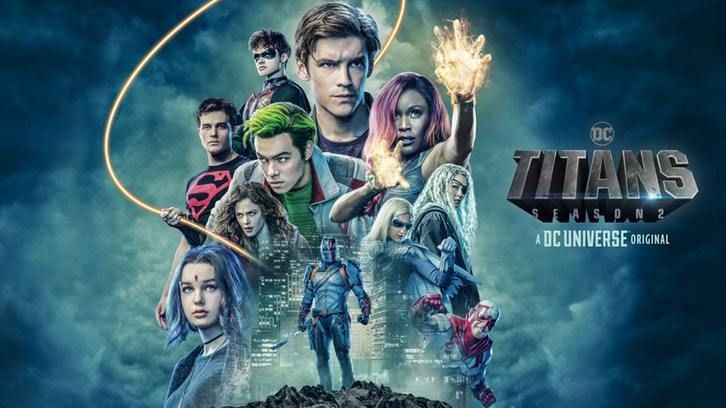 Titans - The Doom Patrol - Advance Preview

The Doom Patrol is here! Formed in the 60's and home to Beast Boy's first appearance, the group consists of super-powered misfits who fight evil to make the world a better place. There have been over five different versions of the squad, with only Robotman in all of them. Looks like we're getting him as well as Negative Man and Elasti-Girl in our DC Universe version. Let's see how they handle the strange and weird tone of the series.


The nun survives. Seems like locking Rachel in the basement wasn't the best idea to stop Daddy from finding her. Dick's going to have to talk her down from a ledge of sorts it seems.
Rachel and Garfield meet again, in the woods. Starfire gets to see the Darknight side of Robin and offers him some advice. Seems Dick and Kory track Rachel and Gar to the Doom Patrol. Sounds like a certain Doctor is going to try and help Rachel with her problem. And it looks like Elastic-Girl is having a tough time keeping it together.
Can't wait to see this one. DC Universe ordered a show about The Doom Patrol to help expand its world, and it all starts here.