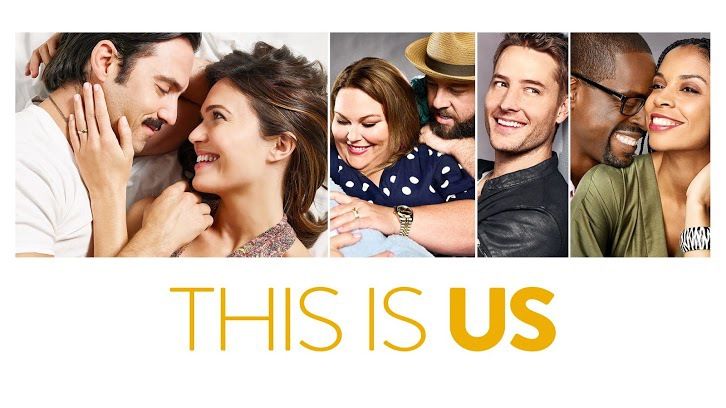 This time on This Is Us, Jack and Rebecca are having one last thanksgiving before the kids go off to college and they invite Miguel over since it's his first holiday after the divorce, and Rebecca has mixed feeling about it looking like they're taking his side over Shelly's. Miguel is frustrated because he's having a hard time seeing his kids but Jack tells him he has a reason to put work first before and now all he has to do is put the kids first.

The first we see of Randall here is in his underwear, and I have no idea what was the point of showing him off like that but I am not against it. It seems Beth's title is Field Director but she's clashing a bit with Jae-Won and Randall always sides with her, which disappoints her when she realizes this perhaps is not related to how much he agrees with her ideas but with an intention to give her a win after she was fired, I hope he trusts Jae-Won more in the future because he seemed really frustrated and I want to see a lot more of him.

The family goes to a soup kitchen but Tess stays home sick while Toby and Kate cook the thanksgiving dinner. Toby's kinda freaking out, though he seems to be getting back to normal little by little. Until he has an awkward encounter with Tess who's seemingly having her first period and begs for Kate to take over. The panic on both of their faces was just hilarious. Kate goes to her and makes her feels better by talking about her own embarrassing first-period story, which leads to Tess telling her she might like girls, which is awesome, I can't wait to see what they do with this story.

Nicky continues with his sunny disposition and is all in with the us vs. them mentality, he even refuses to bandage the kid of the woman in the picture with Jack because of it, so Jack decides to do it himself to stop the infection. Later, Nicky talks to him about his first bad experience and explains why he can't see them as people, because no one can be trusted in his eyes. Later the woman gives him the necklace to say thank you for helping her kid, so far it looks like the story of the necklace is a bit underwhelming, but we'll see.

We get to see the beginning of William and Jessie's story, William catches him before breaking his sobriety, he manages to see through his bullshit and gets him to open up. We also see a bit of Miguel's family when Miguel and Rebecca go to see his kids for once and tensions are high, but when his son takes a jab at Rebecca, he defends her, he says he tried to stay in touch but he was the only one making an effort and he continued to build his life in spite of it, for which he's not willing to apologize.

What did you think of the episode? I look forward to your comments and I leave you with the poll.