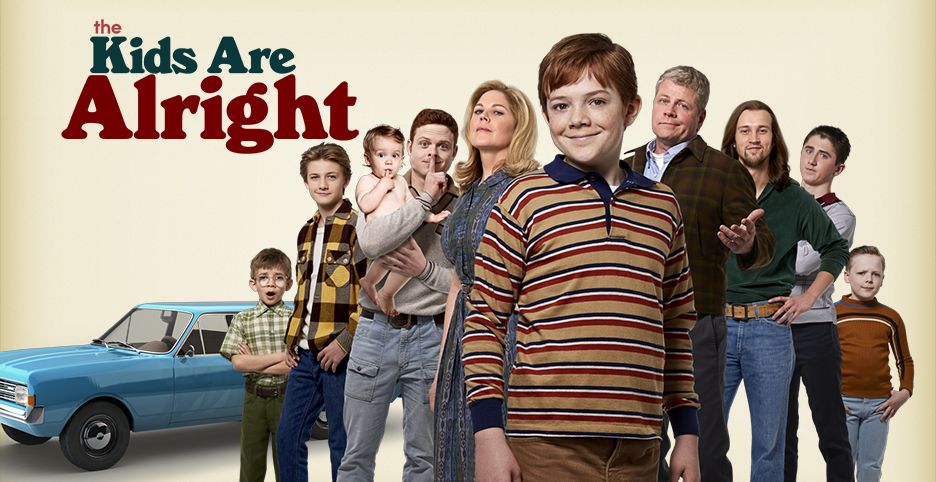 Comedies, The Kids Are Alright and Splitting Up Together have been given full-season orders by ABC per The Hollywood Reporter.

The Kids Are Alright have been picked up for 9 additional episodes bringing Season 1 to 22 episodes whilst Splitting Up Together's second season has been given 5 additional episodes bringing Season 2 to 18 episodes.


ABC ORDERS FULL SEASONS OF TUESDAY NIGHT COMEDIES 'THE KIDS ARE ALRIGHT' AND 'SPLITTING UP TOGETHER'
Tuesday night comedies "The Kids Are Alright" and "Splitting Up Together" have been given full-season orders, Channing Dungey, president, ABC Entertainment, announced today.
New series "The Kids Are Alright," from ABC Studios, premiered in October. From creator and executive producer Tim Doyle ("Last Man Standing," "The Real O'Neals"), the series is inspired by Doyle's own childhood. This ensemble stars Michael Cudlitz as Mike Cleary, Mary McCormack as Peggy Cleary, Sam Straley as Lawrence Cleary, Caleb Foote as Eddie Cleary, Sawyer Barth as Frank Cleary, Christopher Paul Richards as Joey Cleary, Jack Gore as Timmy Cleary, Andy Walken as William Cleary and Santino Barnard as Pat Cleary. Randall Einhorn is also an executive producer.
Sophomore comedy "Splitting Up Together" is developed for American television by Emily Kapnek ("Suburgatory"), who serves as executive producer with Ellen DeGeneres, Dean Holland ("Parks and Recreation") and Jeff Kleeman ("Little Big Shots"). The series stars Jenna Fischer as Lena, Oliver Hudson as Martin, Bobby Lee as Arthur, Diane Farr as Maya, Lindsay Price as Camille, Olivia Keville as Mae, Van Crosby as Mason and Sander Thomas as Milo. Mette Heeno, Mie Andreasen and Hella Joof are also executive producers. The series is produced by Piece of Pie Productions and A Very Good Production in association with Warner Bros. Television.