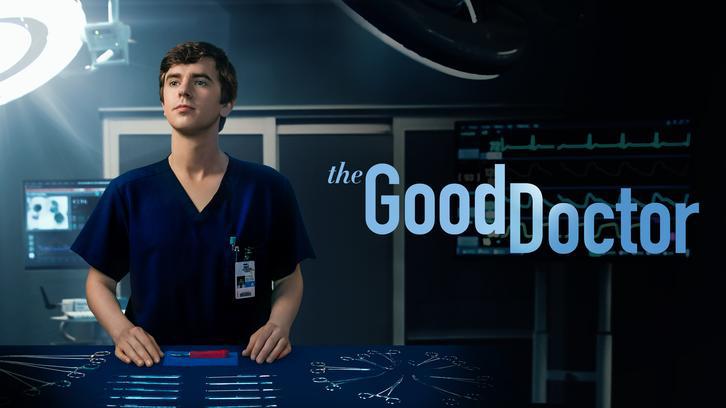 The Good Doctor airs Monday night 9PM CT on ABC

Last week's episode Stories didn't impress me much, but Empathy came around and redeemed the show for me, the writing by Karen Struck was great. The two cases the teams worked on were real and very compelling. A couple of years ago on an episode of This American Life title Tarred and Feathered, they profiled a story about a teenager that was addicted to viewing inappropriate content online but had never acted on his impulses. When I watched this episode, I vividly remembered how I felt when I listened to the young man on that episode of TAL.

The first case had Browne and Reznick working together to help this young patient that was struggling with his strong sexual impulses towards juniors. This was a sensitive subject which Struck handled with a lot of care. It is difficult to understand how damaging thoughts to a person these kinds of feelings might bring. Reznick can be very cold-hearted, and her bedside manner is appalling. I good physician needs empathy, especially when dealing with patients who are going through severe mental issues. Browne, on the other hand, was open to helping the patient deal with his problem in a way that would help alleviate any more stress. Browne's approach was, in my opinion, better but since getting back on Melendez's team, she is starting to show timidity again. I did like that she stood up for Murphy when Reznick was trying her best to put him down. Last season the show had introduced a therapist in a couple of episodes, I hope they do this again because Browne and Reznick will need the help of a professional after experiencing the trauma of seeing a patient commit suicide.


Park and Murphy worked with Lim on a patient that had experienced a painful childhood that made him a victim even in adulthood. This was a good case for Murphy because it gave him a visual that made him feel empathy whether he wanted to or not. Giving the patient what insurance would consider an unnecessary cosmetic procedure was truly heartwarming but the patient will be riddled with bills forever but at least hi will walk around without fear of being subjected to bullying because of how he looked. It took a lot of psychological maneuvering by Park to get Murphy to have some empathy, but it eventually worked. Murphy was already having a stressful day after finding out that Glassman's memory is fading. Murphy's deals with situations in a similar fashion as Glassman does. They are both very protective of the other, and they show empathy by being overbearing.
Andrews decided to stay on as the chief of surgery which is an intriguing development that I didn't foresee at all. He was not only very annoying throughout the episode, but I found myself laughing whenever he sneaked around the attending to make them uncomfortable. I don't think at any point he was thinking of letting one of them be the chief which is a bummer because Lim would have been great at that job. I also think it was a smart move on the show runner's part because Hill Harper is still part of the main cast and they certainly want to keep him. Having him just come off every few episodes as president was not a good use of his time. Harper is a busy guy so ensuring he is well utilized is crucial. I want to see Melendez and Lim band together and work on taken power from Andrews who is too drunk in power.
We finally had Lea in an episode do something that didn't annoy me. It was kind of her to teach Murphy how to drive so that he can be of help to Glassman. Lea can comfortably handle Murphy's outbursts and helping him do something that will benefit someone else in his life that he cares about was sweet. I wasn't sure Murphy would handle driving, and I think it will be a challenging new adventure but little steps are better than none at all.
What did you all think of the episode?