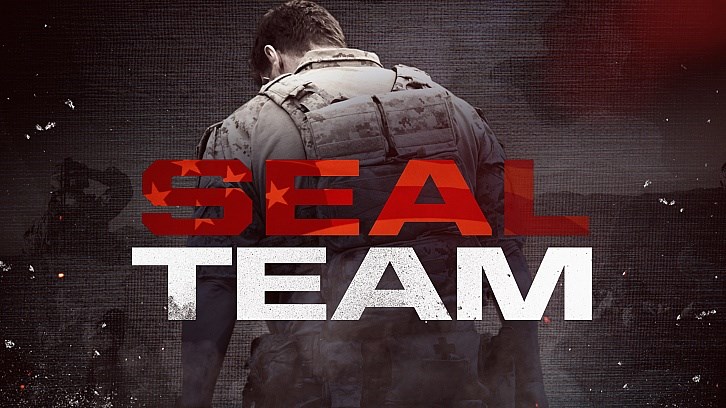 A lot of shows I've watched over the years have killed off major characters for effect; to get a ratings boost, Emmy worthy performances or to get people talking about the show. In a lot of cases, these episodes are one offs that feel manipulative to me.

These last three episodes have been the best work most of us have seen from this series. The death of Alana affected most of the characters on the canvas and seems to have had a lasting affect on Jason.


Homefront: Jason deals with his decision to leave Bravo Team
Emma and her father talk. Jason actually talked to her. He hasn't suddenly become a chatterbox, but he answers her questions honestly. From what we've seen of Emma, I don't think she would have settled for being blown off.
Captain Harrington informs Jason that Adam is dead. When Emma asks him what's happened, Jason, once again, answers her question honestly.
Emma demands to accompany him to help Adam's daughter, Hannah. Hannah was there for her at Alana's wake. She's determined to return the kindness.
Jason's certain that if he had gone with Bravo Team, not only would Adam be alive but Jason would have made it back as well.
Given the way Adam died he's likely correct, but does Jason really believe he's invincible? Is he just in denial, or is it Jason's guilt over choosing his children above the team?
He and Emma make the Causality Assistance Call together.
Among the papers Adam's wife is expected to deal with at this time is a form asking if she approves media coverage of Adam's death. She wants Jason's opinion. Jason believes the world should know that Adam was a hero who died saving others.
I still believe Jason was in no condition to go on that mission. He's human. He might have been able to fully compartmentalize his emotions after a day or two, but, when the team got called he was too raw and the odds that he would have missed a life or death detail because his focus was even a tad off were too high.
On the ride home Emma tells her father that he finally gets why he does what he does. She used to think he stayed with the Teams out of a selfish desire to be a hero.
Now she understands that it's not about him. It's about everyone else. She tells him he needs to return to Bravo Team.
She believes it's better for them to "have all of him some of the time than part of him all of the time." It's enough for her to know that she and her brother are most important to him.
At the start of the series, Alana kept asking Jason to talk to her. This episode was filled with Jason talking to his daughter. I loved her refusal to let him bail on an important discussion.
With most stories it's obvious when the end the writer(s) chose isn't natural for the story. This approach to Jason's return to Bravo Team felt like the best end to this story.
Mission: Rescue American students from University
Clay is hit in his chest plate, which freezes his respiratory system.
Don't know if it could have started on its own (as a reflex to suffocation) or not, but (was that Trent?) gets him breathing again. They continue their march to the university.
Before they make it to the University, more terrorists attack them. When Adam steps behind cover to change his magazine, he spots a suicide bomber running toward his men.
Adam tackles the bomber. And this is where we see just how young Clay is in this world. He freezes in shock.
Ray steps in and alerts Havoc to the situation. When the Team makes the decision to continue the mission and rescue those kids, Clay freaks out. They hide Adam's body and continue to the University.
The media has started asking questions about U.S. Forces being on the ground in Mumbai. Blackburn's biggest concern is that Adam's family finds out about his death from the media. Captain Harrington promises that that won't happen.
Cerberus leads Bravo Team to the study room where the students are hidden. They lead the kids out. They run into another group of terrorists.
Once they have the lights killed, Bravo Team is able to take control of the situation and get the students to safety.
The team retrieves Adam's body and they take him home.
Mandy finds the guy who funded the attacks. It's a Pakistani elected official. Blackburn is probably correct when he says that the U.S. won't officially go after the man because of his position.
Mandy is more field operator than politician. Plus, you know the saying, 'It's easier to get forgiveness than permission.' Mandy certainly seems to…she takes steps to ensure that this "terrorist is off this Earth."
On the plane, Bravo Team can begin their grieving process. Sonny pulls out a bottle of booze. Ray counsels Clay. (It is
nice
to have him back.)
Sonny starts the recitation of the oath they took when they became SEALs. By the end all of Bravo Team recites the oath, including Jasno.
This three-part story is, IMHO, the best work I've seen on this show. I realize I'm repeating myself, but darn it they've been great episodes.
The story was heart wrenching and satisfying with strong performances from the entire cast. I have a feeling we're going to be seeing Kerri Medders for as long as she chooses to work in the industry.
Clay's Nicknames:
Pin-up Girl (E1)
Peter Pan (E2)
Mr. GQ (E2)
Cover Girl (E3)
Bamm Bamm (E4)
Ken Doll (E4)
Goldilocks (E5)
What did you guys think of this story arc? Have these episodes with a heavier focus on the home front made you want to see more about the other SEALs off duty lives?