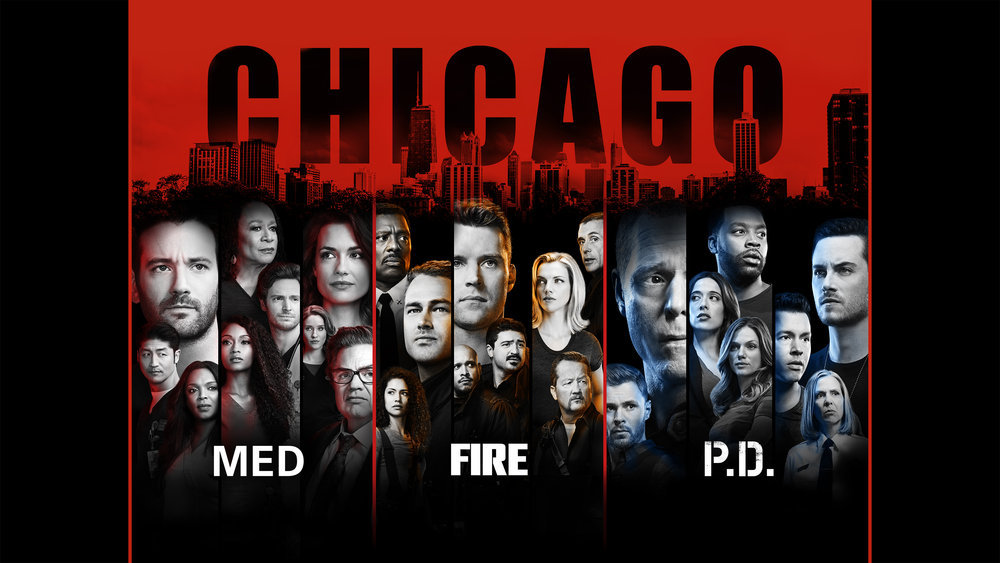 On this week's One Chicago, many of our favorite characters faced their own share of family drama. On Chicago Med, Will continued to get backseat CI-ing from Jay while Ethan struggled with how to deal with some new developments in Emily's life. Both Chicago Fire and Chicago P.D. saw two characters dealing with their own complicated relationships with their fathers. Severide was forced to ask a favor from Benny, and Ruzek spent most of the episode worried that his father was a dirty cop. These three episodes were a family affair indeed.

Chicago Med

SIX FEET UNDER | Will just keeps digging himself into a deeper and deeper hole. He's reaching the point of no return in his relationship with Natalie, if he hasn't already passed it. After reluctantly agreeing to be an informant last episode, he finds himself put to the test when he has to plant a bug in Ray Burke's house so the Feds can listen in. It's actual sort of laughable how nonchalant the female special agent is about the whole ordeal. She's like, 'Can't you just discreetly place the bug while doing some doctor-like thing?' She's treating Will like he's some secret agent, when in reality, he's the farthest thing from covert. Ray picked up that something was off right away, and it took Natalie all of one episode to figure out that something was wrong. He's not exactly the king of stealth. It's also completely rational that Will is having misgivings about deceiving Ray. He took an oath to heal, not be an informant for law enforcement. Also, isn't it a breach of ethics for a doctor to relay information about a patient he or she is treating? While Will's not divulging medical information, I still feel like that crosses some sort of line. But anyway, Will manages to plant the bug, and we think he's in the clear until Ray's two thug sons show up in the hospital and tell the good doctor their father wants to see him. Preparing for the worst, we believe Will is about to end up six feet under, yet Ray just wants to admit he's still getting dizzy and having memory issues. So he's managed to avoid detection from Ray, so far, but Natalie isn't going to attribute Will's weirdness to just pre-wedding jitters. Parroting the priest from their Pre-Cana course, Natalie wants to know what's really going on, so Will reveals a half-truth: He feels guilty about using Ray to get the reception hall. What he fails to mention is that his guilt is rooted in him being a confidential informant for the Feds, not using Ray for his connections. I'm sort of torn over Will's "confession." He does tell Natalie some of what's going on, but he leaves out the key thing. I get that he's not allowed to tell her the entirety of the situation, but I still feel like he should at least level with her about the investigation with the Feds. He doesn't have to tell her the details, but Natalie deserves to know what Will is really up to. Like the priest said, what breaks a marriage isn't the fighting; it's the not fighting and lack of communication, which will be the death of Manstead.


HYPOCRITICAL OATH | Ethan is stuck between a rock and a hard place this episode, as he struggles between honoring patient confidentiality and cluing in his sister on some very pertinent information about her future. It's definitely a tough situation Ethan finds himself in. When Bernie shows up in the ED, it seems that the biggest problem Ethan will have to deal with is how to break the news, which he legally can't, to Emily that her baby daddy relapsed. However, Bernie's relapse is soon overshadowed by the revelation he has a wife and teenage daughter. How exactly do you tell your sister that the father of her unborn child has a whole other family, especially when you literally can't because you're legally bound by doctor-patient confidentiality? Well, you stage a run in for your sister to come to the hospital to fill out some forms and "accidentally" have her find out about Bernie's secret family. Was it humiliating for Emily to find out the way she did and essentially be called a tramp by Bernie's wife? Yes, but what choice did Ethan really have. He couldn't disclose any of Bernie's indiscretions to Emily without violating doctor-patient confidentiality, and there was no guarantee that Bernie would tell Emily the truth. This way may have been harsh, but Emily deserved to know all the facts before deciding to stay with Bernie. She can be mad at Ethan all she wants for the way things went down, but he was right to indirectly tell her. Ethan may have hopes that Emily would break things off, but in the end, it was Emily's decision. Was it the right one? Maybe, but it was Emily's choice to make. She is a grown woman and can make her own choices. Ethan needs to accept that and move on. He may not agree with the decision she made, but this one is at least somewhat reasonable. She's not abusing drugs; she's just choosing to stay with the father of her unborn child, despite everything that's happened. He and his sister are finally in a decent place, and if he wants to have her in his life, he needs to get on board.

Chicago Fire