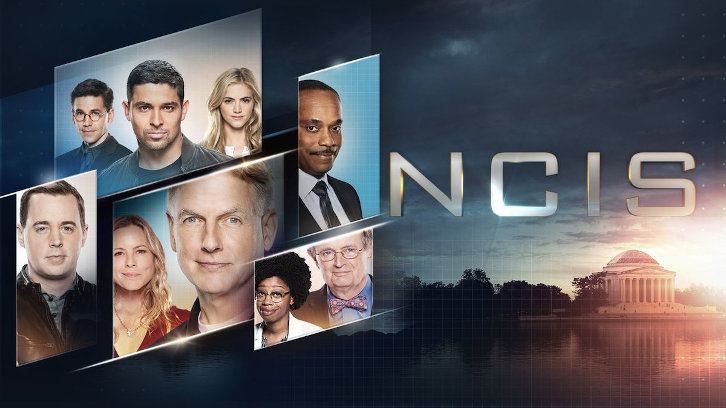 16.07 - "A Thousand Words"
Written by David J. North
Directed by Alrick Riley
Reviewed by KathM

Here's the deal; this episode was okay. Not brilliant, not awful. Okay. I've been trying all week to think of what to say about the Banksy, er, Ritz episode, and all I can come up with is that it was okay. The story didn't interest me, but it was, um, fine. I keep going over the things that stayed with me, so I am just going to list them. They have very little to do with the actual storyline and more to do with our regular NCIS crew.
Jimmy
, your banter with the dead is improving, but have you considered other options? Talking is Ducky's thing; why don't you think about playing music instead?
The fact that Ducky says he doesn't talk just to hear the sound of his own voice is a complete and utter fallacy. Has Ducky not met himself?
Gibbs referenced a Rule!
Rule 73: Never meet your hero.
Been a long time since I've heard one of those. Maybe we'll hear more since Kasie is still relatively new and largely uneducated in the Rules as originated by Shannon Gibbs (RIP).
Goat Yoga
. Goat. Yoga. Love that Torres tried it, love it more that Ellie knows someone who owns a goat yoga studio.
"Bish". Artist!Ellie was fun to watch, an unexpected aspect of the character. Great to see her painting in the basement, and the flamingo was a passable image.
FemaleFaux!Ritz. She has a ton of flamingos which is obviously awesome. Even Gibbs likes them. And even though you know that she isn't really Ritz, it was fun to watch her hang out with Ellie and help to inspire her to work on her art again. And the picture of Bishop and Gibbs? Golden.
Torres's emergency Goat Yoga visit to Bishop's place because he can't go back alone, and she must go with him! I hope they aren't together, they seem to work really well as friends. Their banter is fun and to me it speaks to their degree of comfort with each other, and a close friendship.
Can you have too many plastic flamingos? Yes and no.