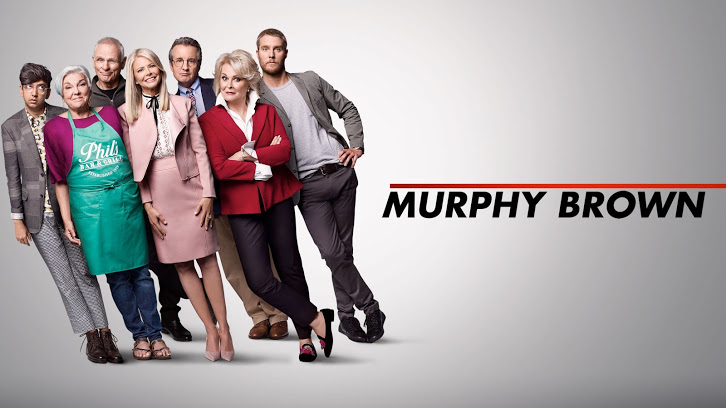 Another week, another episode, another assistant that grates on Murphy's nerves. It was a relief for everyone when the reporter finally - after almost an entire minute - fires her newly hired employee. It will never get old to see Murphy roll her eyes at her incompetent, unqualified assistants before she sends them on their way to annoy someone else.
This week's episode of
Murphy Brown
is all about Corky's beauty pageant friend Holly (Brooke Shields) who wakes up after being in a coma for ten years. Murphy and her team are all over the model. They basically besiege the hospital to ensure that they are the first ones to exclusively report the news and interview Holly.
Corky and Murphy cannot seem to agree on how to approach the story of the "Sleeping Beauty". The two reporters also have completely differing opinions on what happened to Holly that caused her to fall into the coma. Holly's memory is rather fuzzy so she has no recollection of her accident.
In the meantime, Avery is in for a rather unpleasant work-related discovery. Surprise! The Wolf network does not care about his wishes and opinions. Guess who finds this fact rather amusing? His one and only mother. Oh, Murphy is just a hoot! The scenes with her and Avery are a highlight in pretty much every episode! This one is no exception.
For another outstanding scene, make sure to watch all the way to the end when Murphy and Corky meet at Phil's. You won't regret it!
Another superb and relevant episode of a brilliant revival!
Here are some quotes of the episode to further arouse your curiosity:
"You'll see a definite uptake in the young female and gay men demo."
"Elvis, Jesus and you."
"I'm not gonna waste the good stuff on you."
"This is our burden bud."
Make sure NOT to miss the new episode! Tune in on Thursday at 9:30/8:30c on CBS!