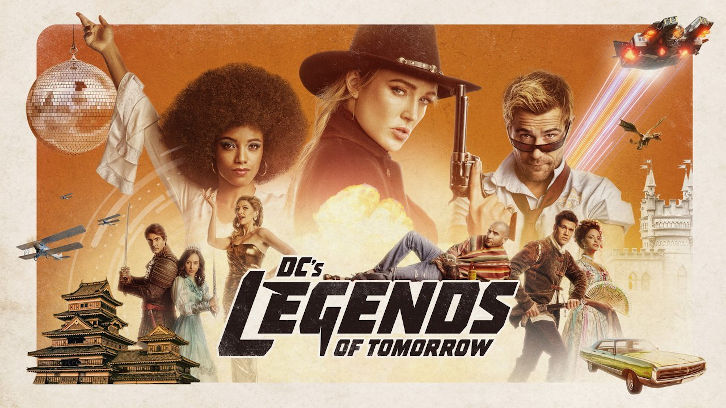 I wasn't the hugest fan of the episode, but it's not that I didn't enjoy it, I just expected more from such a promising premise with Ishiro Honda. It was like the blink and miss Obama stuff the show did once before. I was really expecting more from his PTSD, but the little we did get was good until it was glossed over at the end as if it was no big deal. However, there was a giant Octopus Monster and that just makes up for the blah Nora/ray stuff happening.


I love that Mick ends up being the creative force behind Honda making Godzilla, because even if this episode seemed more emotionally lightweight and a little less connected, it was still fun that this episode really went for the comedy. Mick pairing with the book was nice as well, as he really got to do more than just stand and growl with his gun and it made this viewer very happy. I loved all the campiness surrounding the Godzilla franchise and if the episode just consisted of this plot and maybe the time bureau stuff it would've felt more solid.
The Ray and Nora stuff just makes me annoyed. I never thought Nora needed to come back and if her character stayed in the wind I'd be happy. There was no tension in this plot thread and it's nice that she's trying to avoid becoming evil, but I think if we dropped in on Nora in a one-off later this season to discover that she's good and protecting a place she's inhabiting would've been more exciting than this. Was there any doubt that she wouldn't help Constantine? I'd be happy she turned herself in, had I known it'd be to disappear like Flash villains, but alas that isn't the case.
There were some great references that you can catch beginning with the title being similar to Mars Attacks! (Others include a Back to the Future reference). The Celtic Goddess and the enchanted book was a pretty fun fugitive I suppose, but I wish there had been a bit more done with it. I am wondering what is the deal with the Hank? I figured his relationship with Nate couldn't have been the only thing he'd be involved in this season on Legends, so I'm curious if project Hades is linked to the Big Bad?
C
What were your thoughts on the episode? Sound off below!