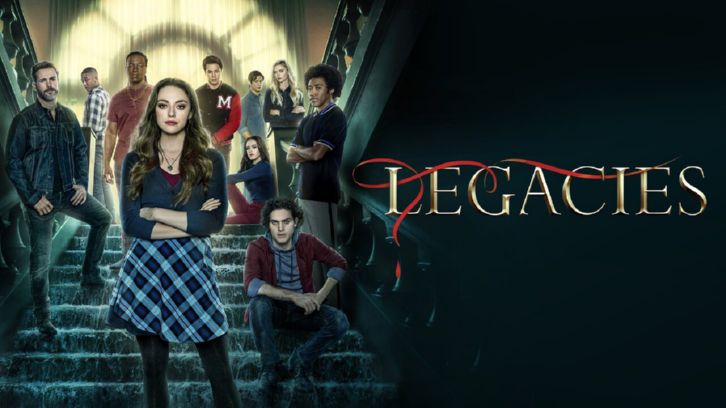 With each episode of Legacies I watch I am more and more convinced this show needs like 5+ seasons. Deliciously juicy characters, solid storylines and intriguing Monsters of the week.

While crafting the world of Legacies Julie Plec definitely tapped into some new creative ways and let all of her the unresolved TVD stories loose. Episode 103 of Legacies introduces an intriguing new Monster of the Week which this time wracks harrow closer to home. A really pleasent but unsurprising development is that I am completely charmed by Karen David's Emma. Karen David one of the rare breakout stars of OUAT's sixth season is quite refreshing and sparks some interesting interactions during this outing. Wonder how long JP will last without killing her?


Another interesting character interaction introduced this week is the relationship between Josie and Hope. The two spend a fair share amount during this episode and I am sure that their bonding or unbonding will have further consequences down the line. As said in my earlier previews I am failry intrigued by the Saltzmann twins and the two of them will stir up major trouble down the line. This episode let both characters do some crazy stuff and I look forward to see them blossom more.
And while Josie is spending time with Hope, Lizzie is busy with Pedro at the Salvatore Boarding School. I can't tell you much about Pedro but he has curles to die for.
A very positive development in this week's instalment is that I started to care about MG. A very surprising and shocking development to be honest. But as MG tries to win over Lizzie he shows more humanity than expected. Still, that doesn't last long as some blood flows and his morality is challenged in an unexpected way. This development is seemingly setting up a bigger storyline, where lines of war could be drawn.
Last but not least, Landon and Rafael are not sparing any time to get into some major trouble. In a surprising turn of events the two get challenged in unexpected ways, but the bigger challenge for them is if they can trust each other now that they have secrets between them.
An exciting hour of Television is ahead of you, so don't forget to tune in on Thursday the 8th November at 9pm Central only on CW. In the meantime, drop by the comment section below and share your thoughts on what you have seen so far and what you expect down the road. . .