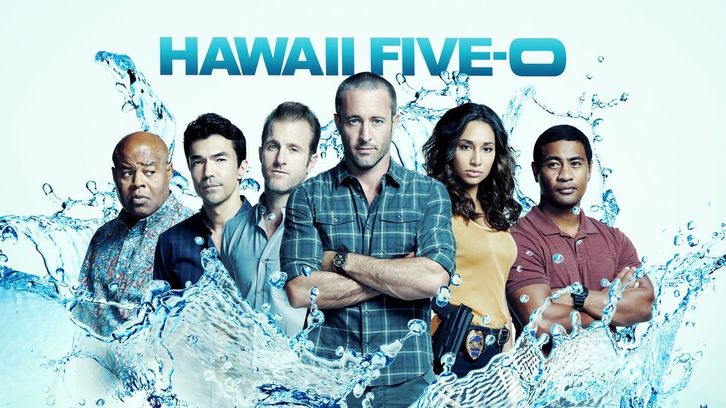 The opening of this episode, set on the flight deck of an aircraft carrier, made me immediately homesick for JAG. Can one be homesick for a TV show? I guess so. There was little time for melancholy, because the Peter Weller-directed episode took off and never slowed down, which is typical for TV episodes from that director. A small airplane in distress lands on the aircraft carrier. The pilot is dead. But there's a baby on the backseat. NCIS Special Agent Emma Warren (luminous guest star Nazneen Contractor) pulls McGarrett aside at Duke's welcome back party to tell him that a Navy SEAL pal of his was the pilot. Flashbacks (something else Weller-directed episodes frequently use) reveal that this man Carson Rodes met with McGarrett for some lighthearted drinks just two days earlier.

Seeing Adam as a basket case is enough to make Tani worry that maybe he and Kono broke up because she saw some new darkness in him. She asks Junior what she should do. He throws out the idea of anonymously calling the police to report the gun. While one part of me wishes she would be honest with McGarrett, she hasn't known him as long as we have. I feel her concern about how he would respond is valid for someone in her position. Tani does tell McGarrett that Adam is back, including that he's not doing well. Handcuffed in a conference room, McGarrett sends the best person he knows to bring Adam back from the brink. Danny visits him with empathy, hugs, a plugged nose, and an offer to join Five-0 officially. Adam is overjoyed to accept.
This episode sped along nicely with its good editing. The revelations of the case were well-timed too, keeping things interesting. Danny was oddly just hanging out on the edges for most of the episode, but his scene consoling Adam was a touching moment. I was also glad to see the ending with Tani and Adam clearing the air. Having him as a more active team member should provide another bridge between new and old characters, something that's been touch and go so far this season. Although I have to say Adam was maybe way too chill about the whole thing. Could he still know more about his sister's death? Either way, he's in for the long haul.