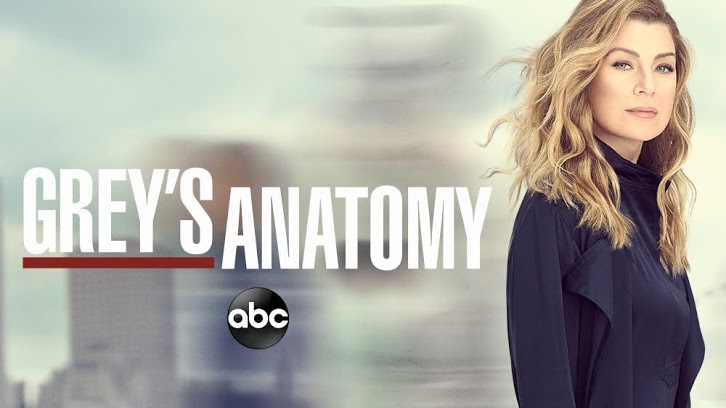 Hello everyone and welcome to the Grey`s Anatomy Season 15 reviews! This season will be covered by myself and STV pro Marko. It's no ordinary season either, because it's the "Season of Love."


"Richard is taking care of me. We like Richard."
Despite her potentially serious condition (a twisted spleen!), I didn't expect Frankie's condition to worsen. Her love for her "L'il Pancake" on the way and determination to avoid a premature birth may have cost her her life. By the time they did get her to the operating room, there was bleeding they couldn't stop. It's barely a glimmer of happiness that her baby boy lived. He's an orphan now and fighting for his own survival. (I wonder if we'll ever see him again on the show.)
"She's my friend," he tells Meredith, with a childlike grief in his voice.
"Some woman is missing you with multiple heart emojis!" Jackson insists this woman, Kate, is just someone he connected with on a spiritual and emotional level. That, for Maggie, is even worse. It only gets more uncomfortable, as Jackson explains that he didn't just bond with some stranger over his experiences. He's also been talking to April (It was a HUGE mistake for April and Arizona to be thrown out, and I will never ever change my stance that. April and Jackson were meant to reunite, and Arizona's research into the US maternal death rate was also a very important, riveting story that needed to be told.) Maggie does make an attempt to connect with him, sharing how isolated she was from other people her own age, because of her genius. But ultimately she runs away. I fear this couple is meant to be long-term, but I for one am not feeling the chemistry. And I can't shake the constant voice in my head that it should be April here with Jackson instead.
Not even a hint of Own, Amelia, and Teddy this week. That was fine, in my opinion, because there were so many other things going on. The midseason finale tonight brings a big storm and maybe some big moments for certain characters! I just hope the show takes a more creative direction for Webber's crisis, other than just continuing to push him to rock bottom. Of course, the season's nearly a third over, and the only thing brewing is when Teddy will spill her secret. There's got to be more!