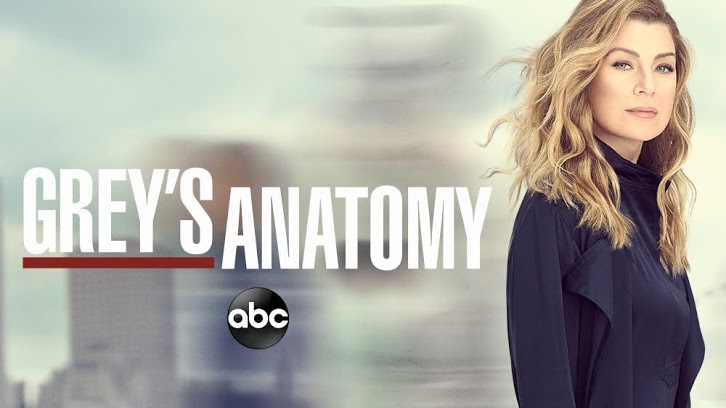 Grey's Anatomy continued a strong season with a variety of stories keeping up a good pace and giving even tedious stories/characters a new perspective.

Everyday Angel

My favorite part of this episode was Amelia's speech about Christopher. No matter if you like or hate Amelia, Cat Scorsone is a hell of an actress and her performance in those 2 minutes was just breathtaking. That sirenity and understanding of who she is and where her issues are, is a major breakthrough for Amelia. And it shows in her character, she is still and obsessive mess replacing her drug addicton with the obsession of keeping her "family" of harm. Also seeing her and Owen at a good place is quite interesting, their relationship for once is at a good place and developing. They learning each others kinks and don't try to hard, cause they went through all of it and now they have nothing to loose anymore. I mean they lost each other already and all that loss brought them closer to each other.


On the other side of the Owen-Amelia drama, there were Meredith and Teddy who disected Teddy's side of the story, her fears and pains. Kim Raver is a ray of energy, she put on a just as good performance and gave so much depth to Teddy and her point of view. I fo hope the secret will come out before the midseason finale. I am really eager for the part of the resolution to happen this year.
Giving Miranda Bailey focus is always a great thing. Over the seasons the show was slightly on and off on the stories involving her character but it is great seeing her back and laying down the rules. Her and Jo working together on the mysterious case only Meredith Grey could solve was a nice refresher and showed just how entertaining stories involving Miranda can be. And leave it to Chandra to tap in deep and reveal a new side to her character. While searching for the problem in her hekth issues and trying to eliminate it all, she realized it isn't about her. It's about Ben being out on the field. While I don't really miss Warren on the show, his actions still affect Miranda and it is good to have that connection in the Grey's-verse.
The big case of the week involved a too cute to be truth young boy with a Ewing Sarcoma. A very aggressive and luckily rare tumor put Alex, Linc and Jackson on their toes. I am slightly warming up to Linc and Alex going all "I don't care for your excistence" was awkward and sweet. It was great to see Alex being Alex, unable to truly express himself and poot away. His passive aggression is great to watch. Alex as interim Chief is great to watch. Alex was in desperate need for a quality story and the Interim Chief thing fits just right.
And while I still am not the biggest Jackson and Maggie fan, I enjoyed the approach they took to their story and primarily her emotions. Their are building up their relationship nicely and don't put ridiculous fights in between them. The story flows naturally and gives both characters space to growth. I do hope they keep Jackson on his path of selfdiscovery cause Jesse Williams was immpecable earlier this season and I wanna see more of that.
Last but not least our boy Schmidt unexpectedly got his heart broken-ish. The disappointed on his face when it really wasn't a date with Kim was heartbreaking but a bit more on that later.
Flowers Grow Out of My Grave
And while maybe not the most eventful episode of the season, Episode 15x06 was a deeply emotional one. After 14 full seasons of heartbreak and despair, Grey's knows just how to tap into their basics and give hope. Grey's was always a show about hope for me. Hope that we can overcome all of the screw ups, we did to ourselves and we lived through with our family and friends.
Meredith Grey is the alpha surviver and once again life threw a curve ball at her, and the charm of this curveball is that you never know how Meredith will react to it. The news of Thatcher having AML was a deep stroke to Meredith. The complexity of Thatcher and him leaving Mer to grow up with Elis was never properly exploited on GA, mostly cause of Jeff's Scandal role. So I hope that his reappearance will give us/Meredith the chance to confront that.
Otherwise I did feel the little sparks between Mer and DeLuca and Mer and Linc, more so with DeLuca but neither of them seems like proper relationship material for Meredith. It could be interesting see them court her, but I fon't think either is the proper choice for her.
Meamwhile, the Teomelia's hunt for Betty wasn't my favorite choice of story for the triangle. It did push Amelia over the edge and made me think if Amelia might choose Betty over her relationship with Owen at a future point. Otherwise Teddy's talk with Owen was truly beautiful and made me feel so sad for Teddy. Despite everything she wants to be Owen's number one but can't be at this point and she doesn't want to make him choose. As said I do hope the reveal drops sooner rather than later.
As said previously, Miranda Bailey is killing it. I love all these Miramnda centric stories. We need more of badass Miranda and her bringing that liver back to life was epic. The thrill and passion she feels towards medicine, her patients and surgery is simply inspiring.
Seeing Maggie and Richard remembering their loved ones was really moving. While Kim breaking Schmidt's heart was heartbreaking. I am interested into this pairing but it somehow echoes how Arizona and Callie started their story. I hope they take some different turns and explore both characters more.
Flower Grow Out of My Grave ended with a heartbreaking spanish edition of Snow Patrol's Chasing Cars. On that note, will you lay with me and comment this episodes in the comment section down below.