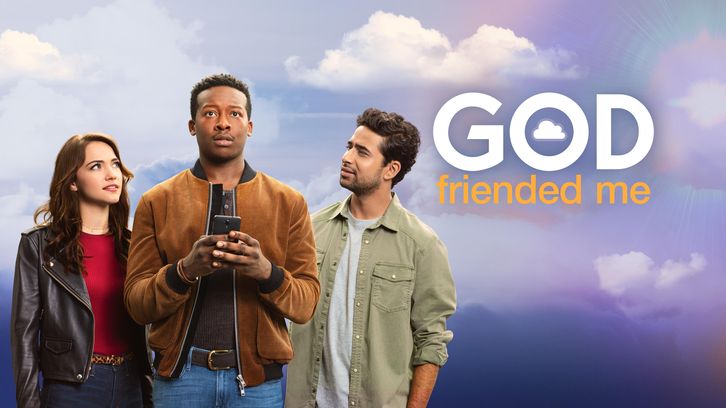 Interview with Violett Beane from the popular new CBS dramedy series, "God Friended Me"

Photo Credit: Lesley Bryce
Violett Beane plays online journalist Cara Bloom on CBS' new dramedy series, "God Friended Me." You may also recognize her from her work on other hit shows such as, "The Flash," "The Resident," and in the horror film, "Truth Or Dare." SpoilerTV was beyond excited to talk to Violett about her role in the new series, her other projects, and what she's most passionate about! Check out our interview below.

1) Violett, the season premiere of "God Friended Me" brought in a whopping 10 million viewers! Wow. What has it been like working on this incredible show?
So amazing! The cast and crew are so great to work with and the fans have been so supportive.
2) Can you tell us more about your character, Cara Bloom? Can you tease how your character grows in the upcoming episodes?

In the pilot, you see that Cara's mom left her when she was seven, and the only thing she had to go off of to find her was that she moved to New York. So Cara's whole life has been about finding her mom but once she has, she doesn't know what to say to her or how to take the next step. That's when Miles and the god account enter and through that, she's able to reconnect with her mom and start to develop a relationship. Also as the season progresses, you see how the god account has inspired her stories as a journalist and how that has affected her career.
3) You have had a number of successful roles on other shows, such as "The Flash" and "The Resident." Did you do anything different to prepare for your role as Cara Bloom?
With Cara, I have been so fortunate because the creators of the show have been so open with us from the beginning about discussing our characters. After each table read, they call us and they want to know if there are things we don't like, so I think that is really special and has helped me prepare. It is not something you always get when you are a part of a bigger machine or a part of a story that has already been written like some of my past roles.
4) We can only imagine how incredible it has been working on this show, can you share your favorite moment so far?

Anytime working with Rachel Bay Jones, who plays Susan, Cara's mom, is so fantastic. She's so talented. We actually got to see her in Dear Evan Hansen on Broadway. She did that show for almost four years. We got to see her before we got to work with her. It was really special to see her on that stage giving such a commanding performance. She's a wonderful lady.
5) You debuted in HBO's series, "The Leftovers," three years ago. Since then, you've worked on a number of amazing projects and are currently working on "God Friended Me". What dream project would you like to work on next?

I would love to do a period piece like something from 1600s and super-Victorian. I think it would be challenging to learn the dialogue and speech since they spoke so differently then.
6) Tell us one interesting fact about you that your fans don't already know.

Hmm. They probably already know this but I am sucker for sugar. I love vegan ice cream.
7) We've read that you are passionate about supporting environmental and animal causes. What drives this passion?

I've always had animals growing up and been surrounded by pets. I had a dog, a cat, four chickens; and now I have a bunny and a dog. I've always loved animals; and I think that it's sort of our duty to show compassion to them. And a couple years ago, I just decided that I don't need to eat meat and became plant based. I think that our meat industry and our agriculture industry is so messed up right now, and I just decided I didn't want to be a part of it. And I feel so much better since. I did a PETA campaign called "All Animals Have the Same Parts". And whether it's human or a cat or a pig, or whatever it is, we all deserve the same amount of respect. And I think that the way that we treat our animals, and the way that we raise animals to be killed, can be a correlation to how we treat each other, and how we see each other as human beings.
8) What is your favorite vegan dish to make?

I love baking!! So I love creating yummy vegan and gluten-free donuts, cookies, brownies. You name it!
9) We love animals! Do you have any cute photos of Milo and Kora that you'd like to share with your fans?

Check out my Instagram
@violettbeane
! I post photos and videos of them regularly and they even have their own Instagram @
korathekleekai
as well.
Violett, thank you so much for your time. We look forward to continuing to watch you on, "God Friended Me," as well as in your other projects!


Be sure to follow Violett Beane on Instagram. Link below!
Instagram: @violettbeane

Interview Conducted By:
Kelly Anne Blount
SpoilerTV Writer
USA TODAY Bestselling Author
Wattpad Star

Photo Credit:
Lesley Bryce