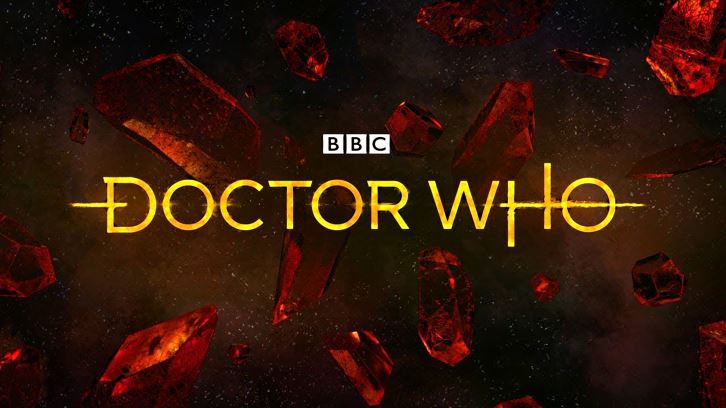 © BBC Pictures
Episode: 11.04 "Arachnids in the UK"
Directed by: Sallie Aprahamian
Written by: Chris Chibnall
Air date: 28 October 2018
The Doctor herself is doing a fine job so far. She's had some great interactions with Yaz and Graham, her kindness towards all living beings is always present, her courage and knowledge save the day. I did wonder about her conversations with Robertson, though. Maybe it's because I could easily imagine the previous Doctors taking a different approach with him. Thirteen seems calmer in a way, lighter. I've been rewatching some older episodes of Doctor Who lately, especially the ending of Twelfth Doctor, and there's this feeling, this terrible weight on his shoulders that I haven't noticed in Thirteen's behavior as of now. It does truly feel like the Doctor's reborn, with a new perspective, new hope, maybe more positive, even happier attitude. Or it might just be we haven't hit a breaking point yet. In which case, I'm very interested to see where it all goes.
Whovian notes and questions:
1. The monster of the week - spiders edition. I was actively trying not to see too much of them, so I can't say a lot about the design and the special effects this time but the parts that I've seen and heard seemed very well done, lifelike for sure. What did you think?
2. Of all the guest characters we've met so far in this season, Robertson is one I do not wish to see return. However I am glad to see Grace reappear in Graham's mind time and time again. Any other characters you'd like to see show up again? Maybe from the previous seasons? With a new showrunner it always seems like a completely new chapter (even a clean slate) but technically we do still have Clara and Bill travelling through time and space. And what about Torchwood? Personally I'd love to see any of the old companions interact with the new Doctor.
3. Companions and the Doctor - did your first impressions change over time or only strengthen since the premiere? For me Yaz has probably grown the most when compared to her presence in the first episode. Graham just continues to convince me why he's my favorite. I think my reactions to the Doctor and Ryan haven't changed too much. For better or worse. How about you?
1. Yasmin: "I love my family but they also drive me completely insane. I want more. More of the universe. More time with you. You're like the best person I ever met."

2. The Doctor: "She wasn't even a threat. She was dying anyway."
Robertson: "Ah well, then it's a mercy killing."
The Doctor: "I don't see any mercy in you."

3. Najia: "My husband's right. It's a conspiracy. Do you have any idea how annoying it is when my husband's right?"

4. Yaz: "So what do we do?"
Robertson: "Why are you asking her?"
Ryan: "Because she's in charge, bro."
Robertson: "Says who?
Ryan, Yaz, Graham: "Says us!"

5. The Doctor: "Maybe I'm nervous. Or just socially awkward. I'm still figuring myself out."

What did you think about "Arachnids in the UK"? Any favorite scenes, quotes or theories? Feel free to let us know in the comments. Check out the press release & promo for the next episode "The Tsuranga Conundrum". As always, thanks for reading!