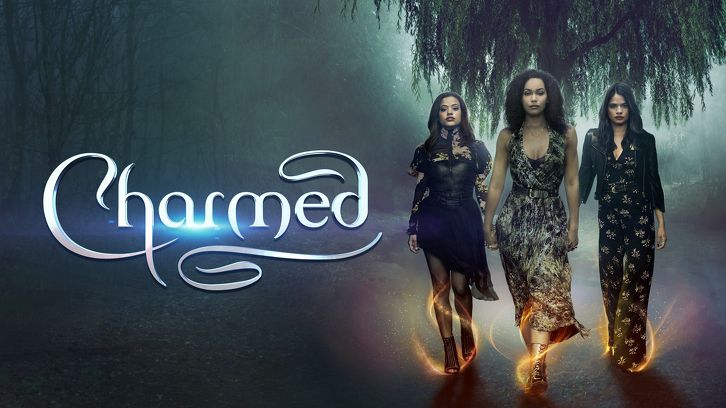 Sorry for the delay in reviews guys, but when life happens time flies by too fast. Nevertheless this didn't prevent Charmed from stepping up their game. While the Pilot episode was decent enough in my opinion, the two follow up episodes made a better job in portraying the sisters, their flaws and virtues and building up on their sisterhood.

Let This Mother Out


Introducing the Trickster demon at this point was an interesting choice. While it proved like a valid way to establish their girls and tackle their grief it could've worked a lot better further down the line. The way the Demon tricked itself was a very smart move. While it can mimic their feelings and emotions it couldn't repeat the real emotional pattern of their Mother and it was a great way to expose the Demon.
Macy's story this week was solid as well but the writers really need to expand on her emotional baggage. She is a loner by nature and just switching things up this rapidly can't go this smoothly. The struggle within her that transfered to her work was obvious and Macy really has a major broom in her behind. Still, all that makes her interesting to watch. Her struggle to be who she is and adapt tothe life with her sisters is well layered at the moment. As said The writers need to build further on that.
Last but not least, Mel's stubborn ways put a couple of roadblocks in their Charmed ways. Her distrust towards Harry proved almost fatal for the sisters though. But even that is okay like Harry said. They aren't the first ones to fall for a Trickster demon. They are vulnerable and of course she would do anything possible to talk her mother once more. She inching up to trusting Harry was nice and their relationship just gets better from this point on. But I'll talk about that a bit later.
Meanwhile the Harpincher demon was inching closer to the girls. . .
Sweet Tooth
The third episode of Charmed's freshman run was their best to date. It contained a quality story with the sisters facing their first quality Demon and exploring the outs and odds of their characters.
The interactions between Harry and Mel are getting jucier by episode. Their clashes are well written and the chemistry between the character is through the roof. Their scenes flow really well and the "witch coming out" pov worked so well.
On the otherside, the sisterly bonding between Maggie and Macy was truly delicious. As them being complete opposites it was really good seeing them find common ground. Maggie already has a sister who is completely different so her searching for common ground with Macy was sweet. Maggie meeting Parker and having that those great sparks with him didn't really go in the direction I wanted. I had him rather be another Demon or Witch and not another girl's boyfriend, but maybe he will turn out to be more than meets the eye.
While I am not really convinced by Macy and Galvin's big love story, I love how Macy gets all quirky around him. He opens her up or better says makes her wanting to open up. The reveal that Macy is a virgin was a surprise indeed. It suits to her character and to her loner nature.
And before tonight's big Episode where the girls will have to kill Angela Wu and the Harpincher, tell me what you think of these two episodes. And come back tomorrow to talk about the new wepisode airing tonight on the CW. . .