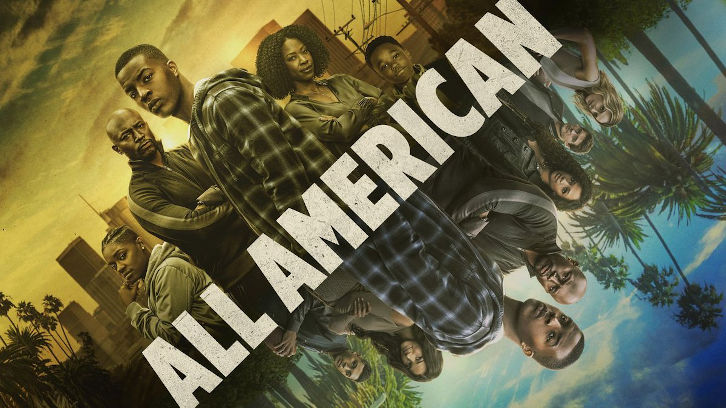 WARNING: THIS PREVIEW MAY CONTAIN SPOILERS FOR PREVIOUS EPISODES.


A new episode of
All American
is finally upon us! In last week's episode, Jordan visited Crenshaw and he and Spencer had a terrifying brush with a police officer, one that prompted an uncomfortable but necessary conversation between Jordan and his father. On the happier side of things, Olivia and Leila took steps to repair their friendship and the Beverly football team was able to bond in a way they never had before.
This week, we will see Olivia and Leila try and further their bond. I actually realized last week that many plotlines on this show seem inspired by
One Tree Hill
. That's not to say I think this show is copying it, because I don't believe it is, but I actually appreciate that it resonates with me in that way while still being original and bringing in new themes and stories. Olivia and Leila actually remind me a little bit of Brooke Davis and Peyton Sawyer.
Asher's dad is out of town for the weekend which means it's time for an infamous Asher party, as Leila calls it. It's a night of teen debauchery with all your usual staples, underage drinking, risqué party games, and a secret reveal that surprisingly brings Asher and Spencer closer together.
One dare takes things too far and endangers a prized possession, leading to an adventure that takes an unlikely pair on a visit to Crenshaw.
As for Coop, she's getting in deeper with Shawn. But is Shawn actually a better guy than he originally seemed? Or is he playing the wolf in sheep's clothing angle?
Another big topic this episode: money, and what it means for Spencer, his family, and his identity.
DIALOGUE TEASES
"Look at you fitting in with the cool kids."
"I just want you to be happy again and I think this party might be a good place to start over."
"It's like everybody got paper but me."
"What, you made a wrong turn or something?"
"I raise you one dare chip."
"Now this moment will forever be burned into my memory."
"I don't know how much longer I can keep this up."
"We have to be honest with each other."
DON'T FORGET TO TUNE IN THIS WEDNESDAY, NOV. 7TH ON THE CW.