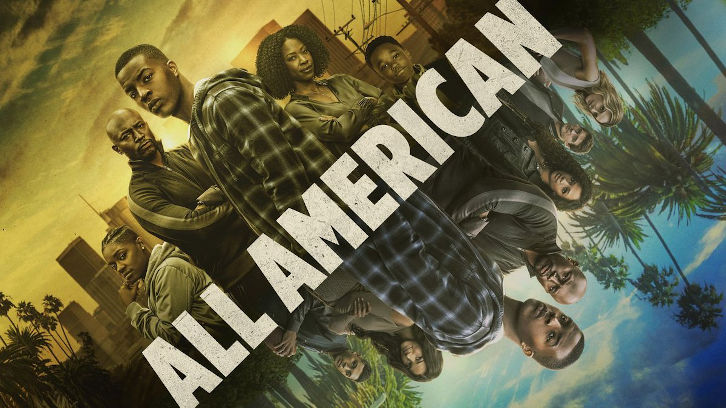 WARNING: THIS PREVIEW MAY CONTAIN SPOILERS FOR PREVIOUS EPISODES.

A lot happened on last week's episode of All American. A game of dare went a stretch too far when Olivia and Spencer wound up skinny dipping in the hot tub, the catch is, Jordan is convinced that Spencer is secretly their half-brother.

Speaking of Spencer, he ends up lending Asher a hand after finding out the rich boy isn't so rich after all. He's actually broke and the party they're attending isn't at their house, which makes an accident with a prized Porsche all the more dangerous.

Luckily, Spencer knows someone who can fix it, but winds up getting entangled with Shawn when the Porsche gets stolen. Coop gets a job with Shawn's help but it might come with strings attached.


Happy Birthday Spencer! If only it weren't so bittersweet. A lot of drama comes to a head this week. Spencer has one party with his family in Crenshaw and then Laura, (Billy's wife), insists on throwing him another small get-together.
Of course, her definition of "small" may need some work.
Another big part of this week: daddy issues galore and not just about Spencer, it seems like everyone's got them. Last week the investigation of Spencer's relationship to Billy continued and we will get some further developments on that front this week as Jordan and Olivia continue to poke and prod and some new questions and mysteries are raised about the characters we've come to love!
Also we get a nice brother/sister bonding scene between Olivia and Jordan, which I appreciated because we hadn't gotten to see much between them up until now.
Asher's still got a secret, will he be able to keep it? And if it comes out what will the fallout be?
If he keeps it any longer his web of lies will only continue to grow greater. It's a big part of his storyline this season.
Coop is dealing with more drama of her own, although this time it's not about Shawn but her relationship with Patience.
I'm rooting for those two, I think Patience can help Coop in ways she didn't know she needed.
As for Leila, someone new gets introduced into her life, and based on her expression - someone who could be trouble.
DIALOGUE TEASES
"You two are the worst detectives in the world."

"I thought for sure they were gonna end up together."

"When you lie and I know about it, it makes me complicit in the lie."

"You're really living the OJ Simpson life now aren't you, son?"

"I'm ashamed of me."

"I became the man that I am, on my own. At least I thought I did."

"I've already chosen you."

"I'm sorry we're not close anymore."

"I'm ready to let him go now."

"How do you think he's gonna react when he finds out what really happened?"
DON'T FORGET TO TUNE IN THIS WEDNESDAY, NOV. 14TH ON THE CW.