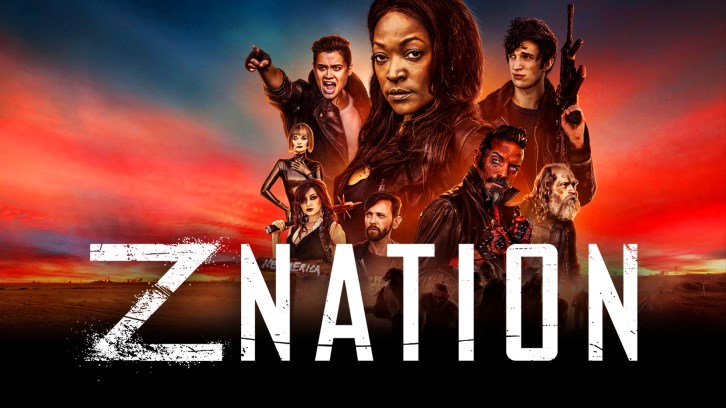 'Newpocalypse' picks up right where we left off from the Season 4 finale with Warren separated from Operation Bite Mark, waking up from the drone post Black Rainbow. Things, however, were not as catastrophic as last season's finale suggested it would be.


It was refreshing to see Warren relaxed and settling down for once as she found herself mended and in the home of the seemingly honest and decent Cooper (Mario Van Peebles). Peebles is always a welcome sight, and the show did an admirable job at introducing his character. However, this whole zombie film trope of a man who's only flaw is being unable to mercy his family turned into zombies was a bit trite. Not to mention, his scenes with Warren did drag the episode down a bit.
Meanwhile, Doc, Sarge, Murphy, 10K, and a group of dishevelled survivors stumble upon Newmerica, or at least, what will hopefully become their idea of Newmerica. The leader of the camp, George (Katy O'Brian), is an interesting character. The show could always do with more level headed, strong leaders.
The reveal that there are now 'Talking Dead' freshens up the show in a bizarre kind of way that only
Z Nation
can do.
It is also great to see how far Murphy has developed. We saw him take big steps last year as a character, and in this episode we see the once selfish Murphy committed more than everyone else in the group to find Warren. He even breaks out on his own, something we would never have seen in seasons past, to get back their fearless leader.
Ending the episode with Murphy seeing the smoke in the distance that Warren made burning Cooper's body was a great way to end the premiere. Will Warren choose this idyllic life with an amazing hunk of a man she has found herself in over her best friend or vice versa?
'Newpocalypse' was really a set up episode for 'New Life,' which as you'll read in my preview below is the episode that really kicks Season 5 into a new gear.
7/10
Preview of Next Episode:
Contrary to the Season Premiere, 'New Life' did not waste time picking things up. After some heartbreaking moments with Warren, Murphy, and Cooper, Operation Bite Mark will be reunited real quick. The episode will have plenty of that zingy,
Z Nation
brand of humour that was lacking in 'Newpocalypse' and there will be one tense, breathtaking action sequence that will explore the pre-existing relationship between a new character and one of our protagonists.
Also, we will see the return of one of the regular crew members of Operation Bite Mark who disappeared for most of last season in a very heartwarming scene. While another missing crew member has strangely been forgotten about.
A 'New Life' brings
Z Nation
back to what the fans have loved about this show and then some. It will end on a major cliffhanger that will hopefully keep these early episodes of Season 5 moving at a breakneck speed.
See you next week!