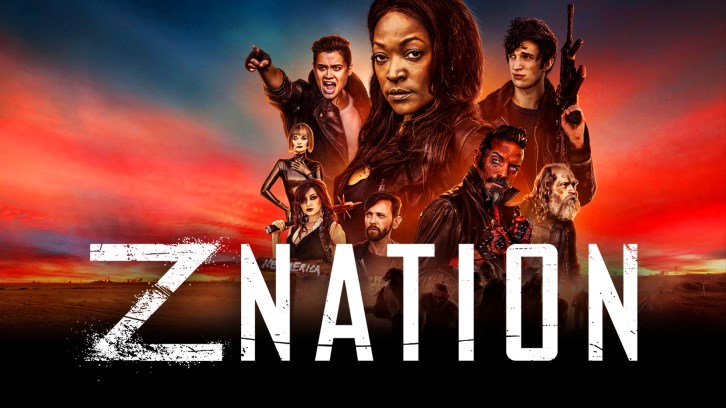 'A New Life' did not waste time to get going. They could have easily played out the Murphy, Warren, and Cooper storyline on the farm, but thankfully the episode resolved this immediately.


Seeing Warren put the idyllic, albeit short-lived life she had with Cooper in the past was heartbreaking, but logical considering all that she had been through with Murphy and crew. It was a reminder of just how much of a family Operation Bite Mark has become and Cooper trying to take that away from her was the biggest no-no he could have committed.
Murphy and Warren soon make it to Altura in no time and it is great to see the team get together as fast as they did. It seems like George will be a new member of Operation Bite Mark now that it is revealed she has history with Warren.
That flashback that showed how Warren knows George, as she helped the then young college student escape from a campus overrun by Z's, was absolutely riveting. The show never ceases to deliver on its action scenes - one aspect that I find
Z Nation
does better than
The Walking Dead.
Though 'A New Life' introduced us to this new town and some of its inhabitants, including the shady COO of Altura, Roman, and the freaky half faced woman, Pandora, the episode was really all about reunions.
As aforementioned, Operation Bite Mark got back together, followed by a surprise appearance by Citizen Z. It is also revealed that Sun Mei had made it to Altura as their doctor, and she and Murphy have a not too flattering reunion.
The biggest reunion of all though was between Red (Natalie Jongjaroenlarp) and 10K. Red has not been given enough time to grow in this show, always disappearing and showing up, and I hope this marks an extended run for her character.
It'll be interesting, however, to see how the show navigates 10K and Red's relationship, and where Sarge fits into all of this being that she had affectionately pounced on 10K in last years finale. I have a bad feeling one of the two gals will not make it to the end of the season as I just can't see Red and 10K - two dark haired, petite, bad ass gals - co-existing, they are just too similar in too many ways.
The reunion between Red and 10K was well done, they really do click, though to be honest Gracie Gillam as Sarge is a stronger actress and her character has really shone in her short time on this show. Meanwhile, what little we've seen of Red hasn't been too encouraging as I found Jongjaroenlarp's acting to be a bit stiff.
On a side note, whatever happened to Addy? Are we to pretend she does not exist? It would have been nice if she was at least mentioned, especially by Citizen Z considering he has a crush on her.
For now though, Georgie seems to be filling the void Addy left as that strong, level headed woman that Warren can depend on when she needs some muscle. That is, if she survives that thrilling bombing that ended the episode, which I am sure she will.
The bombing heightened what has become an interesting storyline for the season. I love how the show keeps finding a way to reinvent itself. The talking dead add a fresh perspective to the show, and this whole divide between them and the living provide some interesting conflict that reflects on our own society and the problems many of us have with those who are not like us.
8/10
Preview of 'Escape from Altura'
'Escape from Altura' will be one of the more dramatic, action heavy episodes of the series. Every year
Z Nation
gives us that episode that drops the silliness and goes full on
Walking Dead
. When this happens, the show excels. In fact,
Z Nation
at its most serious is probably more gripping than TWD at its most serious because it doesn't take itself
too
seriously. There is always some fun mixed in, as well, and we will see that next week.
'Escape from Altura' will be defined, sadly, by the
unexpected death of a major character.
It's a moment that had me on the edge of my seat, but ultimately left me disappointed and sad as that character had grown to become one of my favourites on the show. More on this in my review next week, but gosh darn, It will be interesting to see how the story moves on without him or her.
'Escape from Altura' is one episode you do not want to miss.