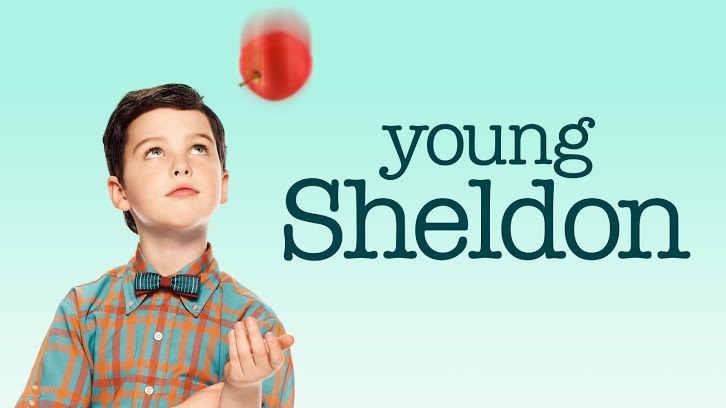 Last week's episode of Young Sheldon finally put focus on Mary and her (not so) unwavering faith. For Sheldon, his mother's strong religious beliefs have always been a source of annoyance. In the end, however, he always accepts her views, even though he is absolutely convinced that they are dead wrong. This says a lot about how much Sheldon adores his mother. In this episode, his love for her is shown in a very touching way that sure pulled on the audience's heartstrings.
When a young girl is killed in a car accident Mary has a difficult time to believe that this is all supposed to be part of God's big, great plan. She starts to question her faith and turns to Pastor Jeff for help. His advice is to work even harder at serving the Lord. So, Mary decides to found a bible study group and builds a faith garden. She puts all her effort and energy into her two projects, trying hard, almost forcing herself to keep believing. However, it simply does not work. Her doubts do not disappear. She tries to distract herself by going out for drinks with Connie. When they return home Mary is pretty drunk which forces George to not only make it his job to tuck in the kids but also to make them breakfast the next day. He is overwhelmed with both tasks but ultimately manages to do quite okay.
At this point, Sheldon and his siblings start noticing that something is off with their mom. She skips church on Sunday and does not even say a grace before dinner! Sheldon thinks he might have done something wrong that caused his mother's strange behavior. He goes ahead and asks her about it. Mary immediately clarifies that her current crisis has absolutely nothing to do with him. She admits that she is struggling with her faith. Instead of telling her that God does not exist and that she has wasted her time praying and working for the church, Sheldon actually tries to restore her faith. This scene is so precious and heartwarming I could not help but tear up. Sheldon generally has difficulties to be empathic, he does not usually pick up on other people's moods or feelings. Kid Sheldon, however, seems to be a lot more skilled at that than adult Sheldon is.
Sheldon:
Did you know that if gravity were slightly more powerful, the universe would collapse into a ball?
Mary:
I did not.
Sheldon:
Also, if gravity were slightly less powerful, the universe would fly apart and there would be no stars or planets.
Mary:
Where you going with this, Sheldon?
Sheldon:
It's just that gravity is precisely as strong as it needs to be. And if the ratio of the electromagnetic force to the strong force wasn't one percent, life wouldn't exist. What are the odds that would happen all by itself?
Mary:
Why are you trying to convince me to believe in God? You don't believe in God.
Sheldon:
I don't, but the precision of the universe at least makes it logical to conclude there's a creator.
Mary:
Baby, I appreciate what you're trying to do, but logic is here [points at her head] And my problem is here [points at her chest].
Sheldon:
Well, there are 5 billion people on this planet and you're the perfect mom for me. What are the odds of that?
Mary:
Oh. Thank you, Lord, for this little boy.
Sheldon:
I knew I could fix it.
Mary [laughs]:
Maybe it was you and the Lord.
Adult Sheldon:
I don't like sharing credit, but I knew in that moment it wasn't the appropriate time to say it.
This scene was definitely the highlight of this season for me so far.
The episode ends, just like it started, with Sheldon in church. He is listening to Pastor Jeff's sermon, publically picking his speech apart and asking him questions that are impossible to answer. Especially in moments like that you really gotta love that little guy.
How did you all like the episode?