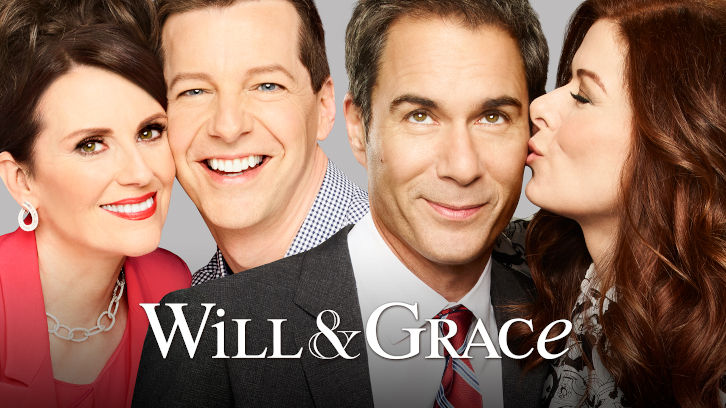 Will & Grace returned from their slightly extended summer break with two really good but in reverse order airing. It is really odd NBC made this decision. Quality wise I understand it cause the David Schwimmer introduction ep was overall the stronger episode yet it felt unnatural to see the fall out of the Parent wedding in the second Episode. Nevertheless the writers behind W&G stepped up big way as in both episodes they played on their familiar cards and brought all the neccessary laughs.

The West Side Curmudgeon

By the end of this Episode I was rolling on the floor and barely contain myself. From Bannana eating to saving the Grace of the Karen Walkers the Episode hit every beat and was perfectly on point in exploiting the vanity of our 4 protagonists. It is unbelievable to see what this Show can do with such a small cast and never deliver a dull Moment.


Last season`s MVP, Sean Hayes once again delivered a phenomenal Performance just by being his character. Sean knows Jack so well and embodies this character with every hilarious cell in his Body. I was rolling on the floor during his attempt to eat the Bannana. The dedication and Infusion of energy he gave into that scene was top notch and Sean deserves all my admiration for it. initially last season I wasn`t into this Esteban love Story but as times passes I really am digging it. The way he understood Jack under all that "natural" ointment was simply adorable and I do hope they stick with this story throughout the season.
Will wasn`t a big player in this Episode but added up to each of the other characters stories and delivered some remarkable one liners. Karen`s entrance this week was great all around. Her damanding from Will to call Will was a pure Karen move just as everything else Megan Mullaly did in this Episode. Karen recognizing her boobs on the street and talking to them really pushed the peak once again. It is always nice to see the writers digging some depth into Karen Walker, as Megan Mullaly`s range often surprises me as a viewer as it isn`t exploited enough.
Last but not least during Grace push for a Designer Chief of New York positition we meet David Schwimmer`s Noah. The famous West Side Curmudgeon was an exceptional adition to this opening act. David once again showed off all of his talents as he lived the role he was playing. The slightly excentric and pissed of know it all played really well of Grace, Debra and David had amazing chemistry and it was a bit weird to see the world of Friends and Will & Grace collide. All the jokes between the two characters were on point and the chemistry was bursting onto all sides. I am excited to see where their relationship will go from here and if they will make New York ugly again.
Where in The World is Karen Walker
The officially second Outing of this season was another hoot as it picked right up where season 9 ended. Will and Grace stunned faces as they were still reliving the Terror of their parents getting married was hilarious. Grace push for Chief od the New York Designer community is a good storyline and I am intrigued how far they will push this Story and how much it will matter that she will be dating Noah, cause he could be an eventual obstacle for that storyline and the choice between Love and Work is never an easy one.
Will`s fake toned black beard was a hilarious joke thorughout the Episode. Using the characters vanity for good jokes worked like a charm last in the first Episode, and Will`s vanity is just another Level. The Level of insecurity such an adult man carries is sometimes terrifying but always charms a laugh on my cheeks. Will, the Professor was another great runnig gag.
Jack´s bathroom senes worked really well again. Jack being anything but vibarant and on the move is like trying to stop a river from flowing. The amount of natural he carries with himself and how easy it all Looks with him is just amazing. Once again his moments with Esteban were sweet. Him trying to push him away cause of forever was a typical Jack move but I`m glad he overcome his fears after the Karen pep talk and that he and Esteban are on track again.
Karen`s disapppearence brough back an old familiar. Anastacia Biverhausen came back in her full glory and with all the laughs. Karen running away from the cruel reality served for many great puns. I am excited to see what Karen Walker will do now that she cut all her ties with Stan and Malcolm. It is an exciting time to be a Will & Grace fan. So many changes and character development ahead of us.
What are your thoughts on the two Will & Grace episodes behind us? Did you enjoy the Outings or you disappointed by the execution? Share your thoughts in the comment section down below!