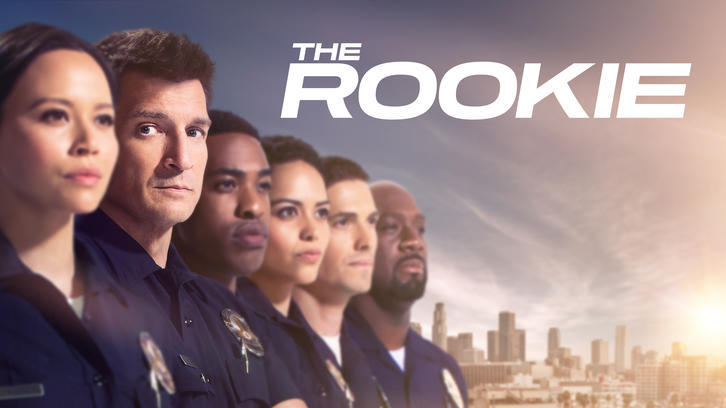 The Rookie - Pilot- Advance Preview

Series Premiere
Episode 1.01 - Pilot

Premieres Tuesday, October 16, 2018 on the ABC Television Network

On ABC Network
- Tuesdays at 10:00-11:00 PM, ET/PT


THE ROOKIE
The official synopsis of this episode is:
AFTER DECIDING TO PURSUE HIS SECOND ACT, ROOKIE COP JOHN NOLAN FACES A SERIES OF UNEXPECTED CHALLENGES THAT COULD PUT HIS LIFE AND THE LIVES OF OTHERS AT RISK ON THE PREMIERE OF ABC'S 'THE ROOKIE,' TUESDAY, OCT. 16
"Pilot" – Starting over isn't easy, especially for small-town guy John Nolan who, after a life-altering incident, is pursuing his dream of being a police officer, on the premiere episode of "The Rookie," airing TUESDAY, OCT. 16 (10:00-11:00 p.m. EDT), on The ABC Television Network, streaming and on demand. As the force's oldest rookie, he's met with skepticism from some higher-ups who see him as just a walking midlife crisis. When you throw in a workplace romance, a hostage situation and some tough love from their new training officers, the latest Los Angeles police rookie class has an uphill battle ahead of them.
"The Rookie" stars Nathan Fillion as John Nolan, Alyssa Diaz as Angela Lopez, Richard T. Jones as Sergeant Wade Grey, Titus Makin as Jackson West, Mercedes Mason as Captain Zoe Andersen, Melissa O'Neil as Lucy Chen, Afton Williamson as Talia Bishop and Eric Winter as Tim Bradford.
So I should mention up front, even though I write for SpoilerTV, I'm not a huge fan of giving away spoilers for episodes that haven't aired yet. So, that being said, here is my preview and what I can't say in words, hopefully the pictures tell you all you need to know.
My preview of Series Premiere of The Rookie...
After some life-altering evens happened to John Nolan, he decides to change his life's course, more toward what he wanted to be, a Cop. This show feels like a lot like Rookie Blue set in California and I enjoyed it a lot. I like the ensemble cast of characters. Nathan Fillion as John Nolan is a lot more series and reserved than his character on Castle. I enjoyed the concept a lot, someone with life experience making decisions and taking actions based on that and not just the training they are given. I enjoyed this episode. It kept me engaged and wanting to watch next week's episode. I hope you give it a chance like I have.
I hope these pictures tell you a lot more than I can say.
Let me know what you think of this episode. And don't forget to watch. I know I'll be watching Tuesday night.